A set of stamps marking the 50-year implementation of late President Ho Chi Minh's testament was launched at the Ho Chi Minh Museum in Hanoi yesterday, August 27.
The ceremony was attended by Politburo member and head of the Party Central Committee's Information and Education Commission Vo Van Thuong, and Minister of Information and Communications Nguyen Manh Hung.
The set consists of one stamp and one miniature sheet designed by painter Tran The Vinh.
The stamp features President Ho Chi Minh working at the desk and part of the last sentence in his testament: "…My last aspiration is that our whole Party and whole people stay united to strive to build a Vietnam of peace, unity, independence, democracy and prosperity…"
Meanwhile, the miniature sheet depicts Vietnam's unity and development through the images of President Ho Chi Minh conducting the singing of the "Ket doan" (Solidarity) song, the Party's flag, and the country's achievements since its reunification.
The stamp and miniature sheet, with respective face values of 4,000 VND (0.17 USD) and 15,000 VND, are available in the public postal network from August 27, 2019 to June 30, 2021.
On this occasion, the Vietnam Post Corporation also launched a Ho Chi Minh-themed calendar for 2020.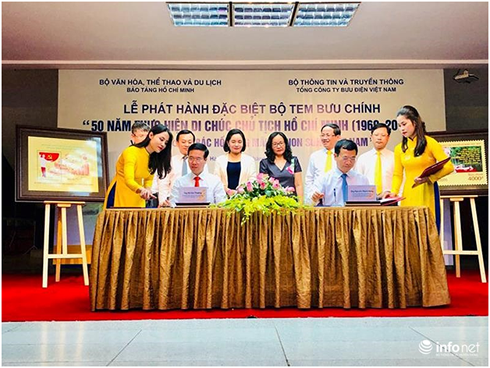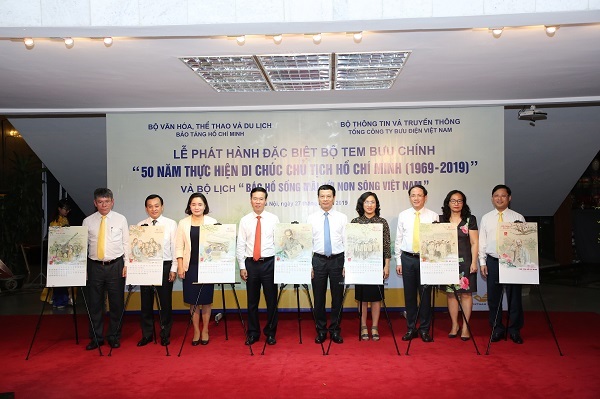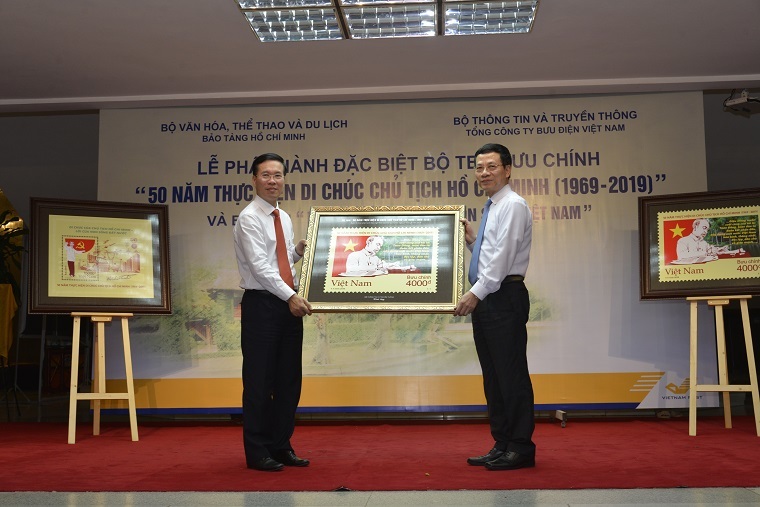 Head of the CPV Central Committee's Commission for Communication and Education Vo Van Thuong (left) and Minister of Information and Communications Nguyen Manh Hung at the launching ceremony.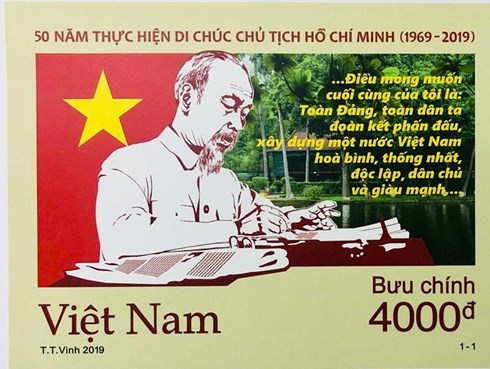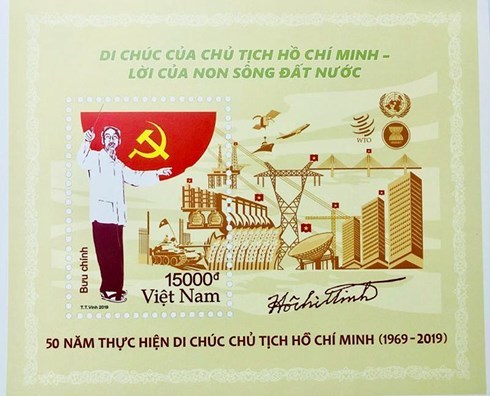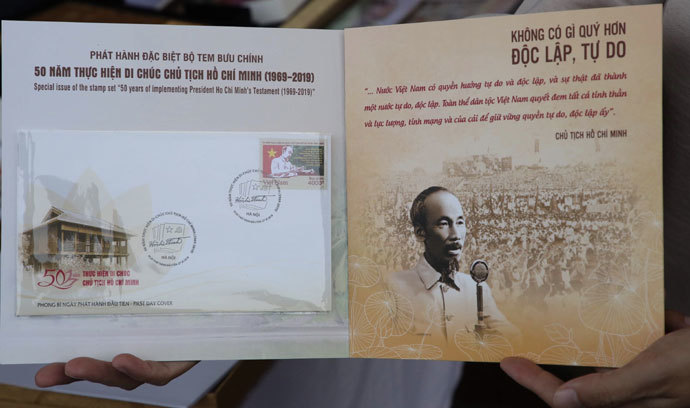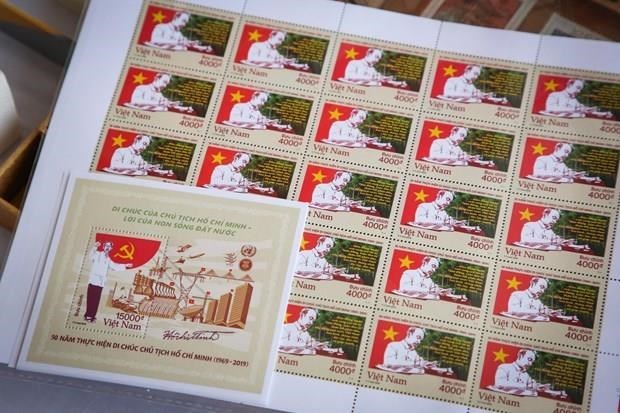 The stamp and miniature sheet are issued to celebrate 50 years of late President Ho Chi Minh's testament
Duy Anh