The Star Awards 2019 ceremony honouring the best in the Vietnamese entertainment scene will be held in HCM City on October 18.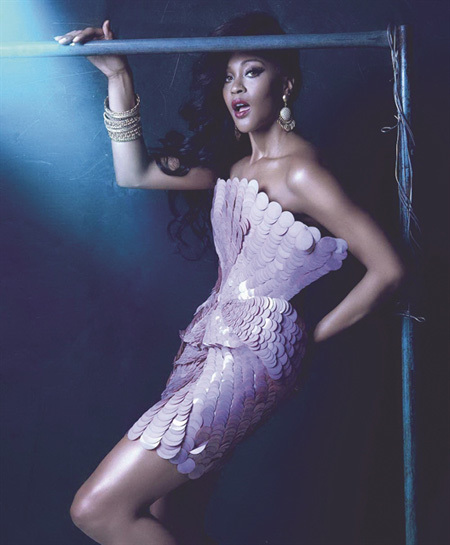 STAR ATTRACTION: Internationally acclaimed singer and songwriter Shontelle will perform at the Star Awards in HCM City on Friday. Photo courtesy of the organiser
The awards will honour 22 artists who contributed to the country's music, theatre, cinematography, fashion, lifestyle and business sectors in 2019.
Five all-time achievement awards will be given to artists who have developed the entertainment industry for years.
The ceremony is expected to attract more than 300 artists from Vietnam and abroad.
Internationally acclaimed singer and songwriter Shontelle, who became famous with her hit Impossible which reached No 13 on the Billboard Hot 100 in 2010, will perform in the event.
Vietnamese singer Trong Hieu and Quang Dang Dance Troupe will give performances.
Vietnamese designer Linh San will show her latest collection, inspired by Egyptian gods and goddesses.
San is known for designs that helped Miss Universe Vietnam 2017 H'Hen Niê and Miss Sea Vietnam Global 2018 Nguyen Phuong Khanh win best traditional costumes at Miss Universe 2018 and Miss Earth 2018, respectively.
The ceremony will also include international celebrities such as Hong Kong actress Irene Wan Bik-ha, Miss Earth 2016 Angelia Ong, Miss Global 2018 Sohia Ng, and winner of Top Model of the World 2010 Loredana Salanță.
Star Awards 2019 was established by Harper's Bazaar Vietnam. Beginning this year, it will become an annual award to honour artists who contribute to Vietnam's entertainment industry. VNS