The Ministry of Transport has issued new safety standards for water sports which will go into effect on August 15.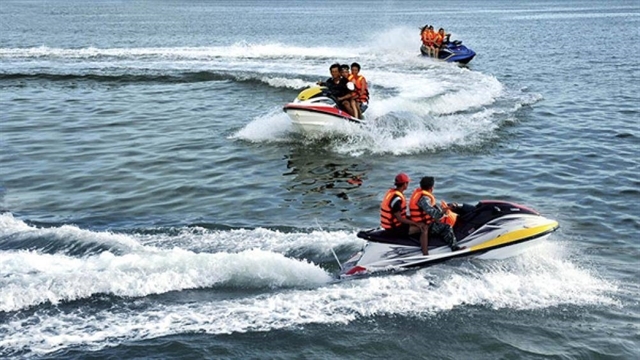 People enjoy jet skis off the coast of the central city of Đà Nẵng. — Photo baogiaothong.vn
Under the new regulations, authorities will decide during what hours vessels such as speed boats and jet skis will be allowed to operate in different locations based on local conditions.
Drivers must be over 15 years old and in good health with a licence to operate the vehicles. They must also wear life jackets and only operate the vehicles in allotted areas.
The drivers must also be trained in safety skills by their companies.
Vehicles must undergo regular checks to ensure safety and environmental protection.
Clients must also be provided with life jackets and receive a safety briefing, and areas used for water sports must be clearly marked. — VNS

Thanh Ha Water Park in Ha Dong District, the biggest waterpark in Ha Noi, will be inaugurated on June 10.

Vietnamese athletes have won a silver and a bronze medal at the World Para Swimming World Series which took place in Singapore on May 10 - 12.