French musician Jean-Yves Thibaudet – one of today's finest pianists – will fly to Vietnam to perform at the season-opening gala of the Sun Symphony Orcheastra (SSO) on October 23.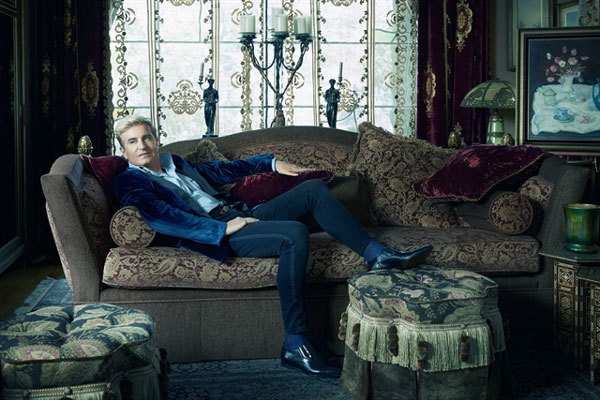 French pianist Jean-Yves Thibaudet.
The special guest artist, together with a multi-national orchestra, will present a repertoire featuring mostly works by Saint-Saëns – one of the greatest composers that France has produced.
Born in Lyon, France, Thibaudet began his piano studies at age five and made his first public appearance at age seven. Three years after he enrolled to study at the Paris Conservatory.
At age 15, he won the Premier Prix du Conservatoire and three years later, the Young Concert Artists Auditions in New York City. Among his numerous honours is the Victoire d'Honneur – a lifetime career achievement award and the highest honour given by France's Victoires de la Musique.
In 2010 the Hollywood Bowl honoured Thibaudet for his musical achievements by inducting him into its Hall of Fame. Previously a Chevalier of the Ordre des Arts et des Lettres, Thibaudet was awarded the title Officier by the French Ministry of Culture in 2012.
For more than three decades, Thibaudet has performed worldwide and recorded more than 50 albums, of which two received Grammy nominations.
His upcoming concert in Hanoi will open with the overtune Le Corsaire (The Corsair) by Hector Berlioz, followed by the Dolly Suite by Gabriel Fauré.
Concert-goers will be seduced by Saint-Saëns's Bacchanale from Samson and Delilah before wallowing in Piano Concerto No 5, which is popularly known as The Egyptian – the last piano concerto by Saint-Saëns.
According to the SSO's music director and principal conductor Olivier Ochanine, the orchestra is very happy that the famous artist has accepted the invitation to perform with them.
"His acceptance to perform together with the SSO is to verify the reputation of the orchestra in the world. This also helps us to be optimistic about the future of Vietnam's classic music, leaving an imprint on the world's musical map," Ochanine said.
Talking about inviting Thibaudet to Vietnam, the conductor said he was actually a bit surprised that he didn't take much convincing.
"A year since our first concert, the SSO has built a reputation with several highly-acclaimed concerts. Vietnam has become more prominent. That's why, right after we contacted Thibaudet, his agent accepted our invitation," Ochanine said.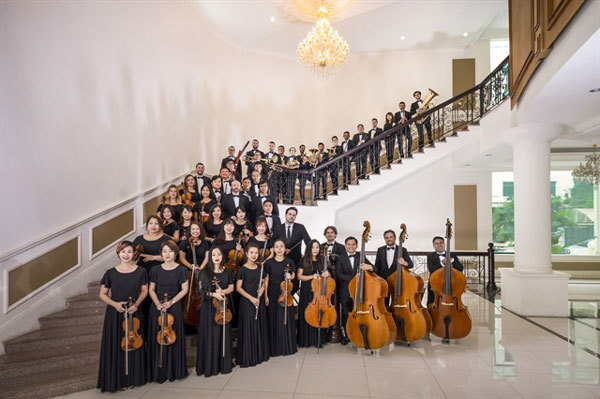 The 65-member and multi-national Sun Symphony Orchestra. Photos courtesy of SSO

During a press conference about the opening gala last week, to answer the question how the orchestra and guest can play together with only a short amount of time to rehearse, the conductor said: "For the upcoming concert, we actually have only one day to practice together."
However, he said that the limited time was not an obstacle as the repertoire consists of several works that the orchestra has practised and performed before.
He also said that music is a special language that doesn't require them to speak. "Sometimes the body language is enough for us to communicate with each other."
The conductor also had a special message for his orchestra.
"Anyway, the most important element of a concert are the musicians. I have worked with many orchestras but the SSO is unique. The 65-member SSO consists of many Vietnamese musicians who don't have training from top schools like their fellow foreign musicians, but they have worked very, very hard. So seeing them to perform together with world famous artists is very rewarding," Ochanine said.
"I'm lucky to work with these high-level musicians," he added.
The 'Thibaudet Plays Saint-Saens' Season Opening Gala will start at 8pm on October 23 at the Hanoi Opera House. Tickets cost from VND300,000-2.5 million (US$13-108) and can be purchased online at http://ticketbox.vn and http://sunsymphony.vn. VNS