Thai designer Eggarat Wongcharit will talk about upcycling design at Heritage Space in Hanoi this Saturday.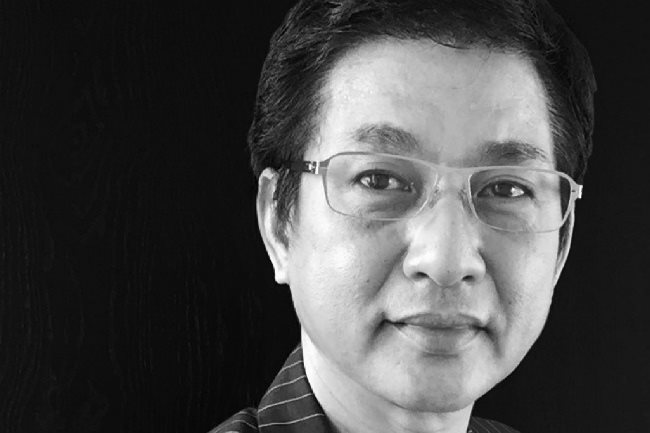 Thai designer Eggarat Wongcharit - PHOTO: COURTESY OF ORGANIZER
Under the theme "Updating the Upcycles – Turning Waste into Taste in Southeast Asia," the event will open up a deeper dialog and exchange knowledge on the environmentally friendly approaches in design and the urgent environmental issues we are facing now.
As part of the Pure Gold project initiated by the Institute for Foreign Cultural Relations (ifa), the Goethe-Institut Hanoi and Heritage Space, the talk will feature designer Quoc Dat from Think Playgrounds and environmental activist Giang Nguyen, co-founder of Say No to Plastic Bags and Go Eco Hanoi.
Eggarat Wongcharit, a pioneering designer in Thailand for decades and regional curator of Southeast Asia for the Pure Gold world tour exhibition, will share his experiences, thoughts and cases of upcycling design items, ranging from recyclable materials to new materials invention of South East Asian products, which were produced from industrial waste.
He will show how ideas and creativity can bring about innovations. Some industrial cases of Thailand Petroleum and Trading Company's projects that support local creators and designers to come up with futuristic design innovations will be shown to share ideas on how industries can help resolve environmental issues.
Moreover, a case of King Rama Ninth's royal project that attempted to uplift the standards of living in suburban areas of Thailand will also reflect the process of upcycling waste into crafts.
Different cases of creative ideas from local Thai designers, manufacturers and some other South East Asian cases will also be presented to bring about a further discussion on upcycling cases and lead into new ideas for Vietnam's upcycling situation.
After 10 years of studying and experiencing design in New York and Milan, Eggarat finally settled in Thailand to discover the origin of Thai design root. Throughout 20 years of experiencing both theoretical design education and realistic practice, Eggarat settled his own design atelier in 2002 and established a furniture brand called "Crafactor".
Eggarat has been contributing his own design experiences to many local and international design activities including his curatorship for Korea's Gwangju Design Biennale exhibition and Milan's Slow hand design exhibition for the Department of International Trade Promotion.
The event offers free admission but the participants are encouraged to donate to support the organizers in covering organizing costs. The talk will be in English with Vietnamese translation. SGT