Thanh Hoa FC coach Nguyen Duc Thang has resigned from his post.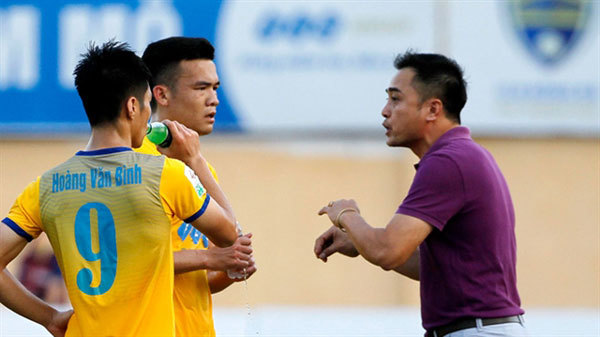 Nguyen Huu Thang became the sixth V.League 1 coach to resign or be sacked in 2019. — VNA/VNS Photo
"Thanh Hoa and Thang signed an agreement ending our contract this morning," said Thanh Hoa President Nguyen Van De. "In football, it is normal to see coaches coming and leaving. We will have new coach and everything is fine."
The separation was attributed to a disagreement between Thang and De over training and recruitment methods for the second half of the V.League 1 season, which will begin in a week.
"I do not take part on the field. But as the president taking responsibility for the team's achievement I need to know the details of player transfers," De said.
"Tactics and playing style are controlled by the head coach but he must inform the President who not only provides financing but also supervises all of the club's activities," De said. "In general, people should follow this rule; anyone who cannot do it should leave."
Thang, 43, took charge of the team last April. The former national team defender played a key role in helping Thanh Hoa finish second last season.
This year, Thanh Hoa lost their major supporter, FLC Group, causing many of their important players such as goalkeeper Bui Tien Dung, striker Vu Minh Tuan and midfielder Nguyen Trong Hoang to depart.
Playing without them, Thang was still able to guide Thanh Hoa to fifth place after 13 matches with 18 points.
However the team lost 1-2 to Hai Phong in the National Cup on June 29 and were eliminated from the tournament.
Thang is the sixth V.League manager to lose their job this season.
Thanh Hoa will soon sign Vu Quang Bao as their new head coach.
Bao used to coach for Military Zone 4, Navibank Sai Gon, Can Tho and Quang Nam. He also led Thanh Hoa from September 2014 to March 2015.
VNS