Thanh Hoa football club has recently lost two lawsuits and had to pay compensation totaling over VND5 billion (over $240,000), including $200,000 to its former Italian coach Fabio Lopez.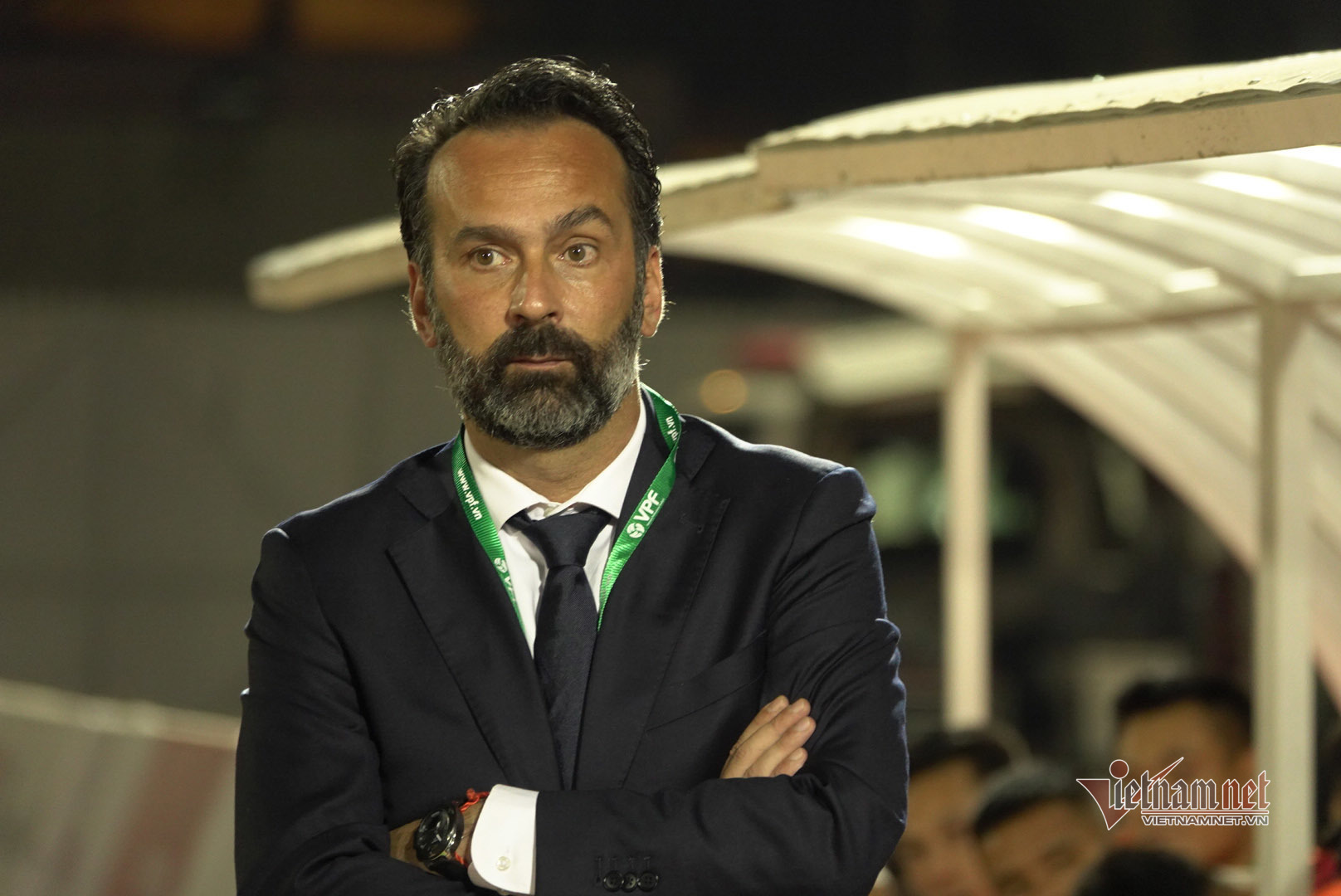 Italian coach Fabio Lopez has announced to win the case against Thanh Hoa FC.
Previously, coach Fabio Lopez told the local media that he and his assistants won the case against his former team – Thanh Hoa FC – that sacked him in early 2020. The coach filed a lawsuit against the club at the international sports court and filed a petition with FIFA about the case. The lawsuit, according to the Italian coach, was not simply done for money, but to 'teach' the Thanh Hoa FC boss how to treat people.
FIFA ruled in favor of Fabio Lopez in the case and the Vietnamese football club had to pay compensation of $200,000.
A short time after the case, FIFA also ruled in favor of a former Senegalese player, Idrissa Sega Cisse, in his lawsuit against the FC.
The Senegalese player inked a contract with Thanh Hoa FC. However, the player could not play football after his thigh muscle was injured, so Thanh Hoa FC terminated the contract.
The Senegalese player filed a petition against FIFA and FIFA judged that Thanh Hoa club has to pay Idrissa Sega Cisse $42,500, the salary of November and December 2019, and salary for the first week of January 2020.
Thanh Hoa FC has not admitted to losing the lawsuits, and also filed an appeal with FIFA but it is likely that the team is unable to reverse the verdicts, because in both cases, they unilaterally terminated the contracts before
the deadline without paying compensation to the other party.
These cases are considered a costly lesson for not only Thanh Hoa FC but also Vietnamese football clubs in the V-League.
Lack of understanding of the law, and behaving in an authoritarian way is common among local FCs.
Previously, the Vietnam Football Federation (VFF) lost in the lawsuit against French coach Christian Letard in early 2005. The FIFA Sports Court in Switzerland ruled that the VFF had to compensate the former head coach of Vietnam's U23 national football squad $157,000 worth of salary and $60,000 in fine for unilaterally terminating the contract.
Mai Anh

A football match between Vietnam and Malaysia will not take place on March 31 as planned because of complications of the Covid-19 pandemic.

Below are the greatest goals scored by Vietnamese football players in 2020. Football star Quang Hai's volley into Saigon FC's goal ranks first in the list.