The Factory Contemporary Arts Center in District 2, HCMC will hold a talk on the role of shadow and darkness in architecture on December 7.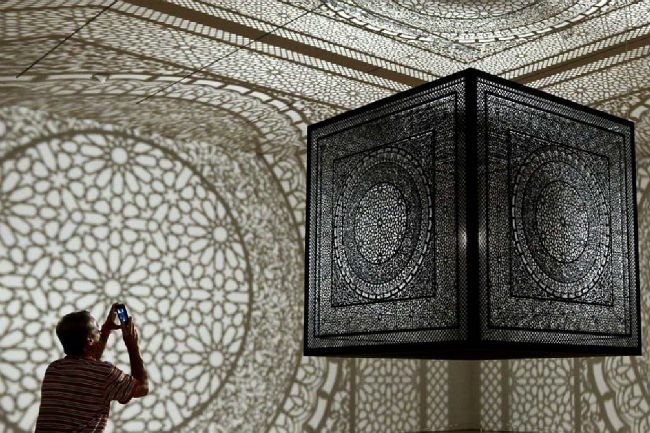 The event will help participants learn about the role of shadow and darkness in architecture - PHOTO: COURTESY OF ORGANIZER
Shadow has been a source of inspiration for many different types of art. In architecture, shadow and darkness are crucial elements to create space.
Borrowing the theme "In praise of shadows", a popular essay on Japanese aesthetics by Japanese author and novelist Jun'ichiro Tanizaki, this talk will explore how ideas and stories of shadow and darkness have inspired designers, particularly in architecture.
The event will be hosted by Dr. Tran Van Thanh, the first Vietnamese professional lighting designer who has been recognized internationally. He is the founder and director of ASA Studios Lighting Design, which is known for its creativity for the Dragon Bridge in Danang that won the prestigious IALD Lighting Design Award in 2012.
Originally trained as an architect, Dr. Thanh later pursued his passion with lighting design in Germany and the UK. He has been involved in numerous world-class projects such as the Mercedes Benz Museum with UN Studios, the Heydar Aliyev Center with Zaha Hadid Architects, and the Crossrail Canary Wharf with Foster and Partners.
Dr. Thanh is a member of the International Association of Lighting Designers, and a lighting consultant for many global luxury chains. He is also a keen researcher in lighting and architecture, visiting lecturer, speaker, jury, and postgraduate reader at several universities, conferences, and design competitions in Vietnam and Southeast Asia.
The "In praise of shadows" talk will be conducted in Vietnamese with English translation, starting at 4 p.m. Tickets range from VND100,000 to VND130,000, with a special price of VND40,000 for students. SGT

Three buildings by Indian Studio VDGA and Vietnamese VTN Architects have won the annual Dezeen awards 2019.

"Bac Hong house" by architect group Lab Concept, was awarded a gold medal in the rural house category in the National Architecture Awards 2018.