Vietnamese boxer Thu Nhi successfully beat her Japanese rival Etsuko Tada on October 23 to claim the World Boxing Organisation (WBO) belt in the mini-flyweight category.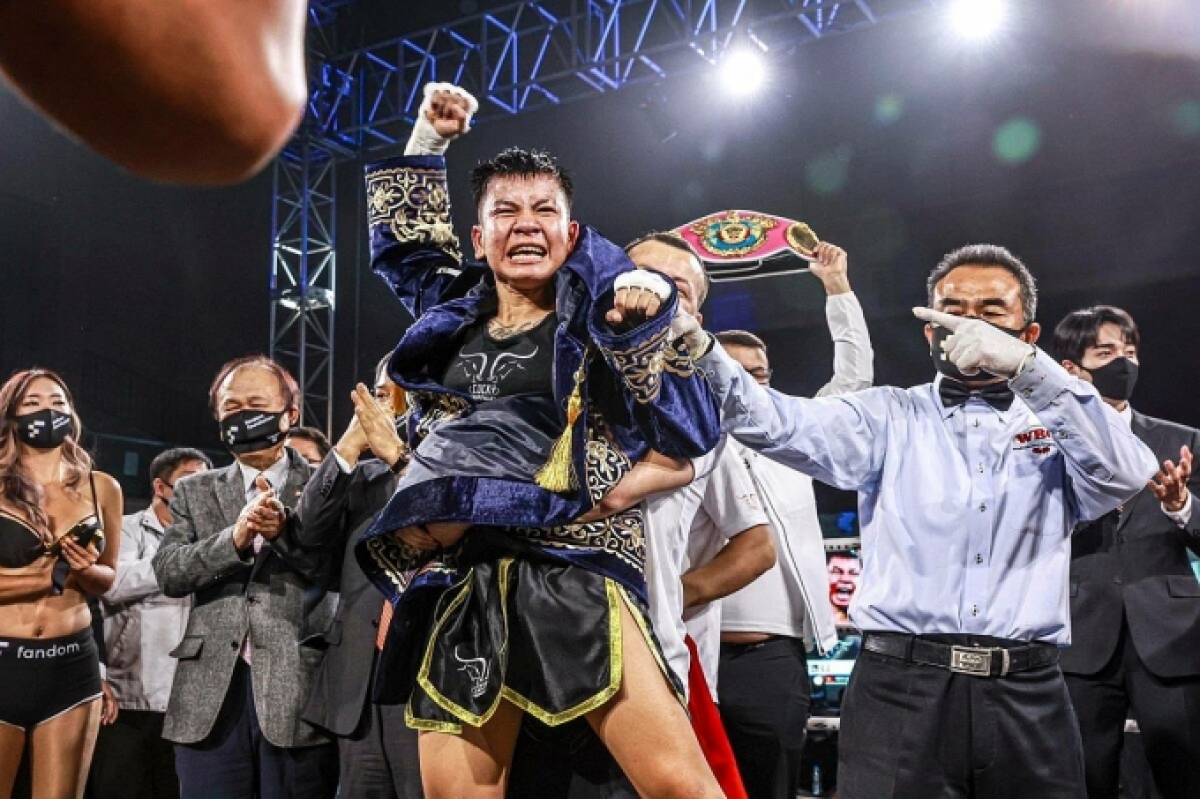 Vietnamese female boxer Thu Nhi makes history as she wins WBO mini-flyweight title 
The contest consisted of 10 rounds, with each round lasting for two minutes.
Before the clash, the 24-year-old Vietnamese girl got three KOs from three professional matches. She also recorded a notable victory by outplaying three-time world champion Abaniel Gretchen of Australia  in 2018.
Nhi also became Vietnam's first ever WBO Asia Pacific female champion after her victory in February 2020 in Cambodia.
Her opponent Etsuko fought for the world title against Japan's Ayaka Miyao to claim the WBO belt back in late 2020.
Etsuko, 32, has won the world championship four times. In her career she has a record of 26 fights with 20 wins, three draws, and three losses. Meanwhile, Nhi has only competed in four professional matches, winning them all.
During the clash, Etsuko took advantage of her height and longer reach to pressure Nhi. However, the ninth round saw the referee stop the bout due to a cut.
Winning the fight, Nhi went down in history as the first Vietnamese female boxer clinching the prestigious WBO title.
Source: VOV