A special performance of comedy, song and dance to welcome the New Year will take place in Hà Nội on December 28, gathering big names from across the country.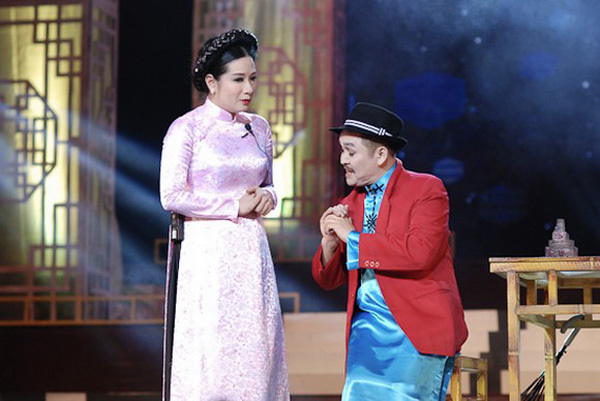 Thanh Thanh Hien (left) and Xuan Hinh perform at Xuân Phát Tài (Prosperous Spring) last year. Photo courtesy of Hoa Duong Entertainment Company
This year, the tenth edition of Xuân Phát Tài (Prosperous Spring) will feature Xuan Bac, Tu Long, Quang Thang, Van Dung, Thanh Thanh Hien and Xuan Hinh from the north, and Hoai Linh, Chi Tai and Truong Giang from the south.
Comedian Hinh, who has been dubbed the King of Comedy in the North, revealed that he and Hien will tell a moving story that will make people laugh and cry.
"The show has been written for the New Year celebration, so it's fun," Hinh said. "However, it also sends messages about life and relationships, making the audience laugh and ponder and cry a little bit."
The show will also feature singers who are famous at home and abroad such as Tuan Vu, Dam Vinh Hung, Minh Tuyet, Thanh Ha, Cam Ly, Toc Tien and Hoai Lam.
With the theme Once in Youth, the programme has been written by Dinh Tien Dung, scriptwriter for television shows and comedies including Tao Quan (Year-end Rendezvous – Kitchen Gods) produced by Vietnam Television.
"Ten years is a remarkable landmark for an entertainment show, it proves the position of Prosperous Spring among audiences," said Dung.
"We choose the theme to celebrate a decade of the programme, and to pay tribute to the staff and artists who have devoted themselves to the shows and offer a spiritual feast for the audiences when spring arrives," he said.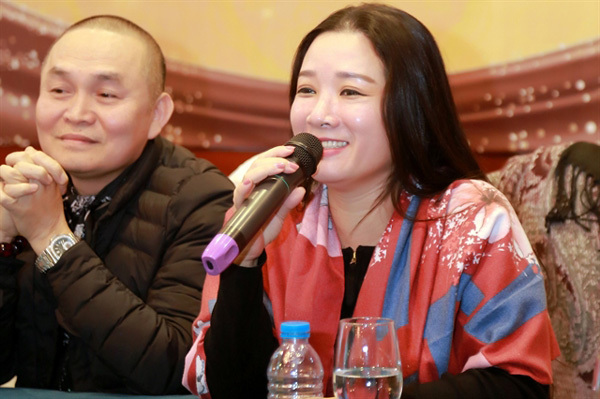 Xuan Hinh (left) and Thanh Thanh Hien at a press conference announcing the show on Tuesday in Hanoi. VNS Photo Duong Do

"Prosperous Spring is for audiences of all ages, so it will reflect youth at different times. The songs you hear when you are young are the ones that stay with you for the rest of your life. Songs about youth, ambitions, dreams and love will be performed at the show."
For the comedy part of the show, it will combine three pieces which tell stories of different periods including modern times and the subsidy period (1980s).
The programme will be directed by Tran Vi My and hosted by Thanh Bach and Ly Nha Ky with the participation of some 300 artists, instrumentalists and dancers.
The show will start at 7.30pm at the National Convention Centre, 1 Pham Hung Street, Hanoi. - VNS

Hanoi will set off firecrackers at 30 venues in all local districts at the coming New Lunar Year or Tet Holiday.

Thang Long Water Puppet Theatre will host two shows to celebrate Christmas and the New Year.

This Lunar New Year, which falls on January 23, 2020, for the first time in 16 years, Vietnamese families will not sit down after eve dinner to watch the most anticipated TV show of the year: Táo Quân.