Pham Minh Tuan beat Tat Thai Nguyen 6-1, 6-3 to win the Viet Nam Tennis Federation Masters 500, the Viettravel Cup, on Sunday, in Lang Son Province.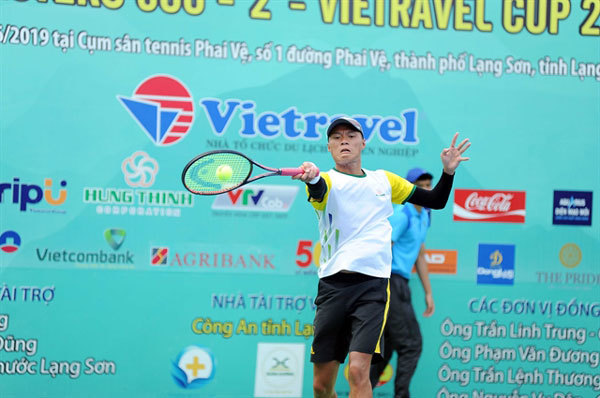 Pham Minh Tuan returns a ball against Tat Thai Nguyen during the Viettravel Cup men's singles final match on Sunday. Tuan win 6-1, 6-3. — Photo courtesy of VTF
In the all-Hung Thinh-HCM City men's singles final, experienced Tuan dominated from the beginning against his young teammate Nguyen. The former national champion earned three break points in the first set and won in just 30 minutes.
The second set saw 17-year-old Nguyen win a break in the eighth game. But it was all he could do before losing two breaks to Tuan and lost 3-6.
In the women's singles final, Chanelle Van Nguyen of Hung Thinh-HCM City was too strong against Phan Diem Quynh of Becamex Binh Duong. She took just 45 minutes to win 6-0, 6-0.
Earlier on Saturday, Pham Minh Tuan and Le Quoc Khanh of Hung Thinh-HCM City secured the men's doubles title while Chanelle Van Nguyen and Dao Minh Trang Hung Thinh-HCM City were crowned the women's doubles champion.
VNS