Le Quang Liem and Nguyen Ngoc Truong Son, two talented Vietnamese players taking part in the FIDE Grand Swiss chess tournament, are challenging to win the ongoing competition.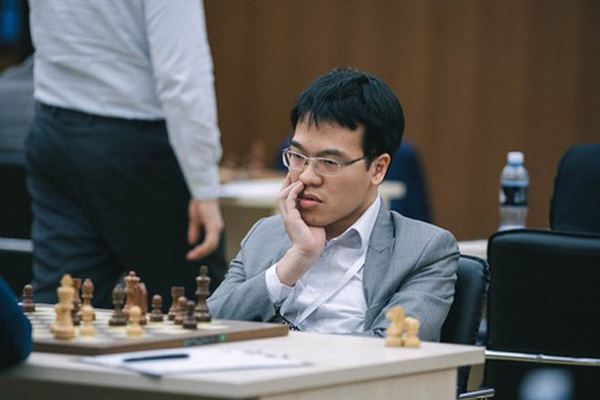 Vietnamese grandmaster Le Quang Lem (Photo: FIDE)
As things stands, both players are on four points after seven matches played, leaving the pair just 1.5 points behind the group's leaders.
In the previous round of matches, Liem, Elo rating 2708, recorded a draw with Papaioannou Ioannis of Greece, Elo rating 2645, after 69 moves played. The result leaves Liem undefeated at the tournament with a record of six draws and one win.
Elsewhere, Son, Elo rating 2638, enjoyed a victory over Erenberg Ariel of Israel, Elo rating 2463, after 44 moves. The result leaves Son with four points after two wins, four draws, and a single loss.
Both Vietnamese representatives are in contention to move up the rankings with four matches still to play.
In the competition's next match, Liem will play Sarana Alexey of Russia, Elo rating 2655, while Son will take on Grandelius Nils of Sweden, Elo rating 2691.
VOV