Vietnam's top underground dance music festival returns to Phu Quoc Island again this year, bigger and better than ever.
A wild ride at Phu Quoc's third Epizode festival
Epizode could be just what Vietnam's rave scene needs
Epizode gets bigger and better in Phu Quoc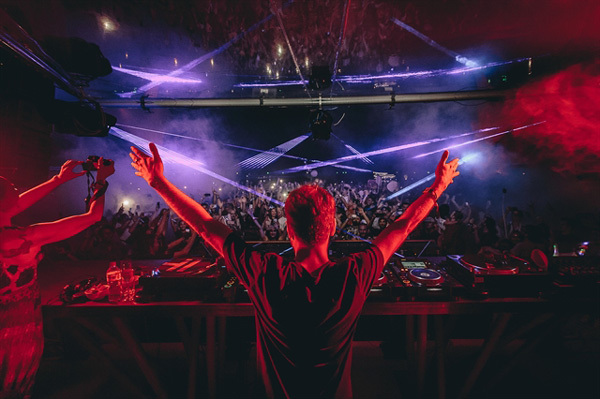 Epizode brings art, beats and breaks to the stunning beaches of Phu Quoc for almost two weeks every year. — Photo courtesy of the organisers
The festival's organisers, Moscow-based events company Sagrado Corp, have announced the first wave of acts set to play the music and arts festival in Kien Giang Province, which runs from December 27, 2019 till January 7, 2020.
Lineup so far

Abelle
Anja Schneider
Apollonia
Craig Richards
Dott
Guti
Lehar
Lilly Palmer
Loco Dice
Mashkov
Nicolas Lutz
Ouissam
Ricardo Villalobos
Sofia Rodina
Sunju Hargun
Toma
wAFF
William Djoko
Sous Music label boss Anja Schneider will make her Epizode debut, while Chilean groovemaster Ricardo Villalobos is set to return for his third consecutive performance at the annual festival.
In addition, legendary Fabric London resident Craig Richards, Desolat head honcho Loco Dice, French supergroup Apollonia and up-and-coming Swiss star Lilly Palmer will all perform, among others.
In terms of regional acts, Vietnam will be represented by Ouissam, the French owner of Hanoi's clubbing mecca Savage, while Thailand's Sunju Hargun returns after a scintillating performance last year.
Despite this upcoming festival only being the fourth edition, Epizode has quickly earned a reputation as one of the top electronic music festivals in Asia, bringing the likes of Carl Cox, Nina Kraviz and Seth Troxler to perform at the Sunset Sonata beach resort, which has been expanded for Epizode 4.
Tickets are available at www.epizode.com, with 11-day passes on sale for 259 euro (VND6.8 million) as of June 13, while group tickets and single tickets are also available. In addition, pairs of women can take advantage of a two-for-one deal on 11-day passes.
More lineup announcements are expected over the coming months, and if the stacked bills of previous editions of Epizode are anything to go by, Vietnam's dance music fans are in for a treat.

VNS