Russian films to be screened for free
Famous Russian films will be screened for free to celebrate Russian Cinema Day (August 27).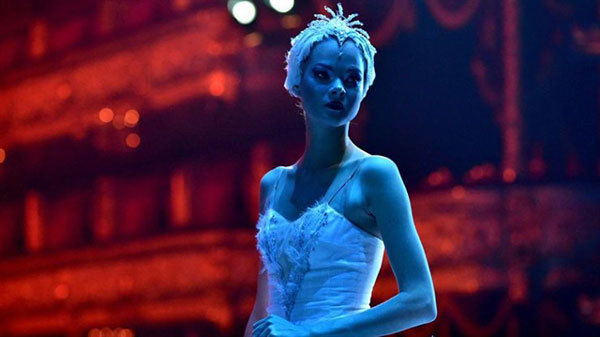 A scene in Bolshoy (2017), a film about a Russian ballerina putting on a show at the Bolshoy theatre. — Photo mubi.com

Audiences in Hà Nội including Russian students and teachers will have a chance to enjoy Bolshoy on August 8 and Flight Crew on August 29.
Directed by Valeriy Todorovskiy, Bolshoy (2017) is a story about a Russian ballerina struggling to put on a show at the Bolshoy theatre. Disaster film Flight Crew was directed by Nikolai Lebedev and released in 2016, starring Vladimir Mashkov, Danila Kozlovsky and Agne Grudyte. The film was the highest-grossing Russian film of 2016.
The screenings will take place at the Centre for Science and Culture of Russia at 501 Kim Mã Street, Hà Nội, free entrance.
Limebócx mixes tradition and modernity
An experimental mini concert by the duo Limebócx will be hosted by the Vincom Centre for Contemporary Art (VCCA) on Saturday, August 10.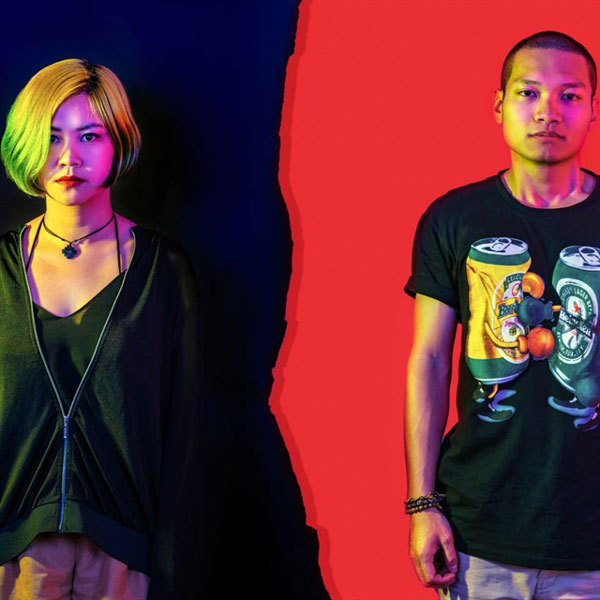 Duo Limebócx will put on a mini concert featuring their work, which is the combination of electronic music and Vietnamese traditional ca trù (ceremonial singing) on Saturday. — Photo courtesy of the duo

Entitled Electrùnic, the concert will feature the duo's creative works, which are a combination of electronic music and Vietnamese traditional ca trù (ceremonial singing).
The duo, which consists of Huy Tuấn (beatbox/loop/vocal) and Trang Lê (guitar/bass/vocal/Vietnamese zither), will share their creative journey as well as their experiments using Vietnamese traditional music in combination with other modern music that they started two years ago.
The VCCA is on Level B1, Block R3, Vincom Mega Mall Royal City, 72A Nguyễn Trãi Road, Thanh Xuân District. The free concert will start at 7pm.
'The Incredibles' kids party at FMP Hanoi
The summer holidays are almost over and the new school year is almost upon us. To end the summer months with a bang, Family Medical Practice Hanoi will host a Kids Party to entertain youngsters before they return to school.
As John Mayer sang, "Cause a little bit of summer is what the whole year is all about," the annual party has been organised by FMP for the local community, especially children and families.
This year, the free party, which is titled 'The Incredibles,' will take place on August 25, from 9am to 1pm with lots of fun activities such as food and beverages, sports, art, entertainment, donations, clowns, mascots, and a lucky draw. The event welcomes all children from 3 to 12 years old and their families. It's expected the event will receive about 600 participants.
To register to participate the event, please leave your contact information at https://forms.gle/mLnCMtpDLqpmSviv6.
The Factory hosts two new art exhibitions
Two exhibitions featuring creations by artists Tammy Nguyễn, Hà Ninh Phạm and Nguyễn Ngọc Thạch will open at The Factory Contemporary Arts Centre in HCM City on Friday.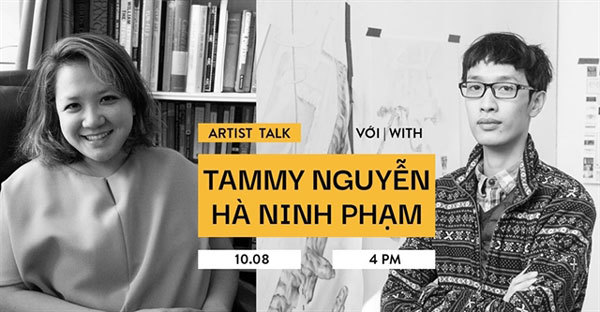 Artists Tammy Nguyễn and Hà Ninh Phạm will give a talk at The Factory Contemporary Arts Centre this weekend. The two artists and Nguyễn Ngọc Thạch are showing their latest work at the centre on Friday. — Photo from the organiser's Facebook

The event, Necessary Fictions, will introduce paintings and sculptures in paper, wood and silk by Tammy and Hà Ninh, who discover people through their dreams, hopes and desires.
Both artists' works highlight the world of humans, flora and fauna.
The two artists will organise a talk show with viewers to share their art and experiences at the centre on Saturday.
Artist Thạch's concerns about ethical issues are shown through his work called Broken Relationships.
In his paintings, Thạch introduces his childhood memories about love and life. He also questions traditional Vietnamese values and morals.
The exhibitions will open at 6pm on August 9 at The Factory Contemporary Arts Centre, 15 Nguyễn Ư Dĩ Street, District 2. Entry is free.
The talk by Tammy and Hà Ninh will begin at 4pm on August 10. Tickets at VNĐ130,000 (US$10) and VNĐ40,000 ($19) for students are available at the centre.
Classical music concert at Salon Saigon
Salon Saigon, one of HCM City's most popular places for music lovers, will organise a concert featuring classical music on Saturday.

Salon Saigon will present Musical Landscapes, a concert featuring music by Beethoven, Mozart, Schubert, Fauré, Tchaikovsky and Brahms on August 10. — Photo from Salon Saigon's Facebook.

The event, Musical Landscapes, will highlight music by Beethoven, Mozart, Schubert, Fauré, Tchaikovsky and Brahms.
Beethoven's Piano Sonata No.14 in C-sharp minor, Op.27, Adagio sostenuto (Moonlight Sonata) will be played by pianist Đặng Trí Dũng.
Fauré's Au bord le l'eau will be performed by baritone artist Bùi Thái Hòa and pianist Dũng.
Pianist Thái Ngọc Thùy Trang will play June (Barcarolle) by Tchaikovsky.
The concert will continue with music by Schubert and Mozart.
Pianist Dũng and baritone artist Hòa will play Schubert's "Wasserflut" from the song cycle "Winterreise".
Dũng and Hòa will support soprano Lý Hoàng Kim in Mozart's aria "La Ci Darem La Mano" from his famous opera Don Giovanni.
Singer Kim will perform Chanson du Papillon from the opera-ballet Fêtes Vénitiennes by André Campra.
The concert will close with a traditional Brazil piece, Guanabara Bay, by flutist Phan Nguyễn Minh Trang and pianist Thái Ngọc Thùy Trang.
Musical Landscapes will begin at 7pm on August 10 at Salon Saigon at 6d Ngô Thời Nhiệm Street in District 3. Tickets at VNĐ450,000 ($20)and VNĐ200,000 ($9) for students and Salon Saigon members are available at the box office and Ticketbox.
VNS