Veteran artist Le Ba Trong is displaying 95 of his works on oil at the HCM City Fine Arts Association.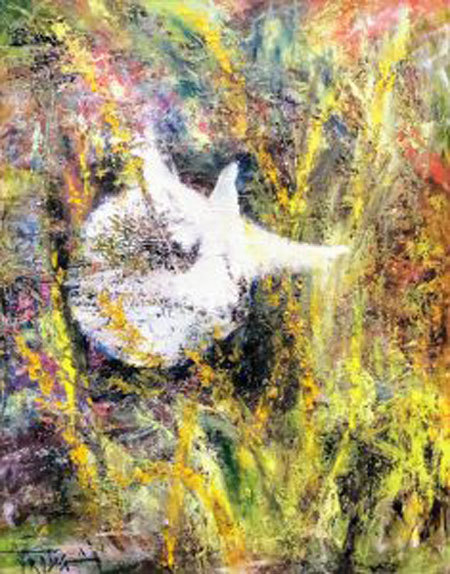 One of 95 oil paintings at Vào Hạ (Summer) exhibition by veteran artist Le Ba Trong, member of the Viet Nam Fine Arts Association, at the HCM City Fine Arts Association. — Photo courtesy of organiser
The exhibit, called Vào Hạ (Summer), features a colourful world of love, women, flowers and daily objects.
The works have been selected from several hundred he has painted over two decades.
Trong, 67, said he uses vibrant colours such as red, yellow and green to paint his dreams.
"I love Trong's art. His works are more abstract and offer a multiplicity of meanings," said Phan Thi Thu Hoa, a resident of Tan Binh District, who visited the exhibition's opening ceremony last weekend.
"Vào Hạ marks the return of Trọng in HCM City after nearly 20 years," she added.
Trọng, a graduate of Hue Fine Arts College, began his career in the 1970s. However, his love for painting came from an early age when he found that the art could refresh his soul. His works are a mix between his internal life and the outer world.
Some of this works also feature rural women, and evoke time standing still. Many viewers see themselves in these pictures.
Trong's exhibition, Vào Hạ, will close on Saturday at 218A Pasteur Street in District 3.
VNS