Vietnam were held to a 0-0 draw by stronger rivals Lebanon in the first leg of their FIFA Futsal World Cup 2021 Asian Play-off tie in the United Arab Emirates on May 23.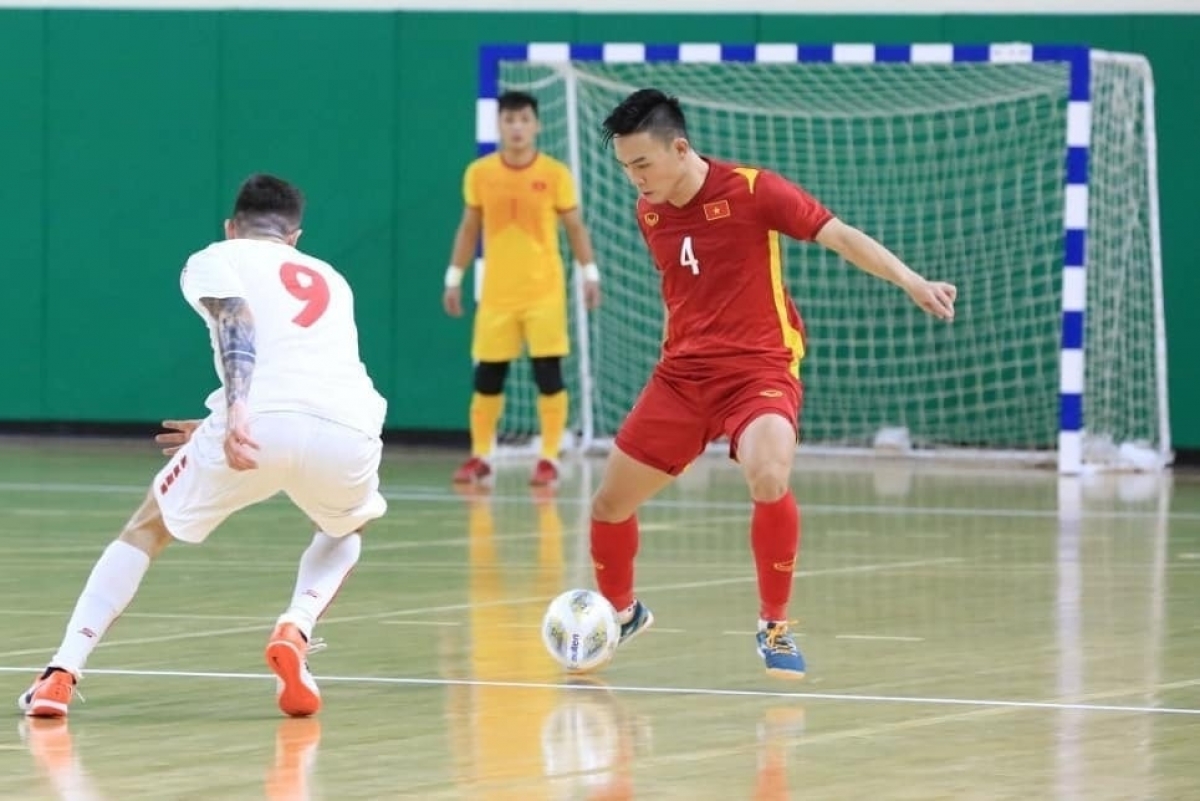 The two teams kicked off the match cautiously and carved out several chances in the first half, but failed to score a goal.
Both goalkeepers Hussein Hamdani of Lebanon and Ho Van Y of Vietnam performed brilliantly, producing impressive block saves against players' attempts.
Entering the second half, Lebanon players that are three notches higher than their Vietnamese in the FIFA rankings produced more aggressive attacks hoping to search for the opening goal.
However, coach Pham Minh Giang's men were in good form to repel back attacks and helped their goalkeeper retain the clean sheet.
The scoreless match means the return leg on May 25 will be a decisive clash for both teams to select the winners for the final draw together with Japan, Iran and Uzbekistan that have already qualified following their impressive results at the recent AFC Futsal champs.
VOV

Vietnam clinched a comfortable 2-1 win over Iraq in a Futsal friendly match held in the United Arab Emirates (UAE) on May 17, a perfect test for the former ahead of the play-off round to win a ticket to the 2021 FIFA Futsal World Cup.