The Viet Nam Basketball Association (VBA) is finalising preparations for the new season, its organising board announced at a press conference on Monday.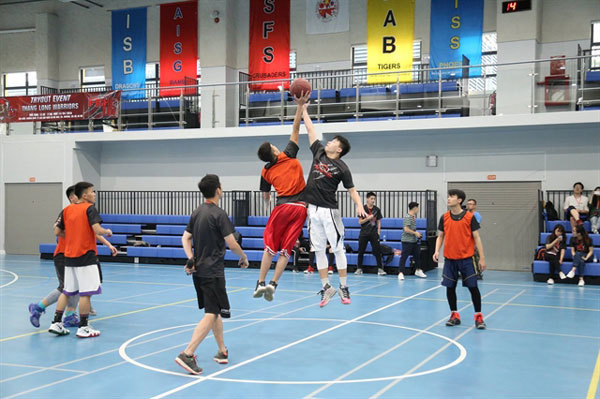 The tryout event to kick start the new season of VBA attracted many young players -- Photo Courtesy of organisers
Le Hoang Anh, head secretary of VBA, said, "I can announce that with all efforts of the organising and executive board, and the assistance of volunteers across the nation, we are ready for the new season of VBA 2019."
CEO of the tournament, Tran Chu Sa, confirmed the slogan for the new season: "This year's VBA season will be much more fascinating, as fans themselves are the centre of the game. Therefore, our slogan for this season is Fantastic – a season made for fans.
"We aim to build a unique culture, attracting new basketball fans and keeping loyal ones."
This year's tournament will have an adjusted schedule, as all the matches will be held from 5pm to 7pm or from 7pm to 9pm on Tuesday, Thursday, Saturday and Sunday, so viewers will not miss any games.
The tournament's main sponsor is Military Bank (MB).
The MB contract with VBA will last for three years, from 2019 to 2021.
Speaking at the conference, representative of MB, Vu Dieu Huyen, said "After a year working side by side with VBA, we realise it is a professional tournament suitable for young customers and to help develop digital products of MB.
"We also want to contribute to social activities, so MB will continue to accompany VBA this season."
Can Tho Catfish, Ha Noi Buffaloes, Thang Long Warriors, Sai Gon Heat, Ho Chi Minh City Wings and Da Nang Dragons will compete in this tournament and it will be held in four cities of Hanoi, Da Nang, HCM City and Can Tho.
The preseason matches will be held from May 18 to 26 with a total of six games, while the regular season will start from June 1 to August 18 with 45 games. Playoffs and finals will start on August 24 and end on September 21.
VNS