The community is actively joining hands in the fight against the Covid-19 epidemic.
In response to Prime Minister Nguyen Xuan Phuc's call for more support from the community in combating the Covid-19 epidemic, many businesses and artists have so far donated over VND70 billion (US$3 million).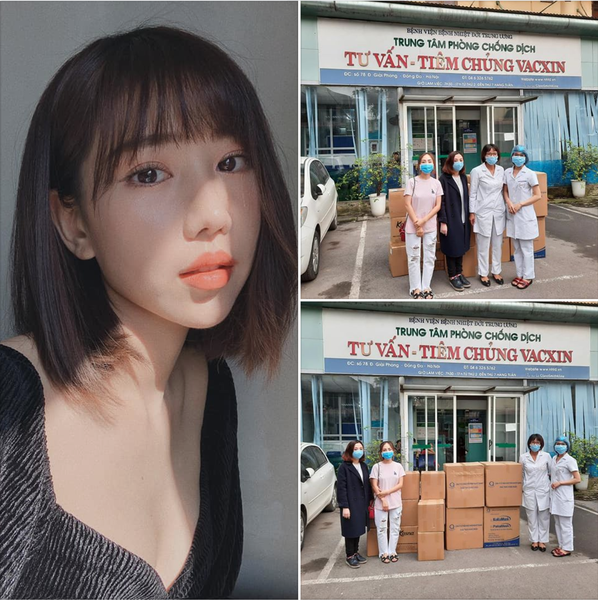 Min, the co-singer of the famous "Ghen co Vy" song, presented 10,000 medical face masks and 500 bottles of hand sanitizers to the National Hospital of Tropical Diseases. Source: Hospital's fanpage. 
Banks including Techcombank, VPBank, HDBank, Maritime Bank, Sacombank, and dairy producer Vinamilk donated VND10 billion (US$428,779) each, while, SeABank, Bac A Bank, Vingroup and FLC Group each contributed VND5 billion (US$214,389).
Previously, Vingroup Innovation Foundation and Vingroup Big Data Institute financed a combined of VND20 billion (US$857,805) for three research projects aiming to develop quick-response measures against the coronavirus.
The Vietnam Young Entrepreneurs Association donated VND5 billion (US$214,389) raised from its members to help the government produce 10,000 Covid-19 test kits.
In addition to financial means, TH Group supported 1 million glasses of its milk products to health workers and people subject to mandatory quarantine. Grab Vietnam provided 100,000 medical face masks while Vietnam National Coal and Mineral Industries gave 200,000 medical face masks, among others.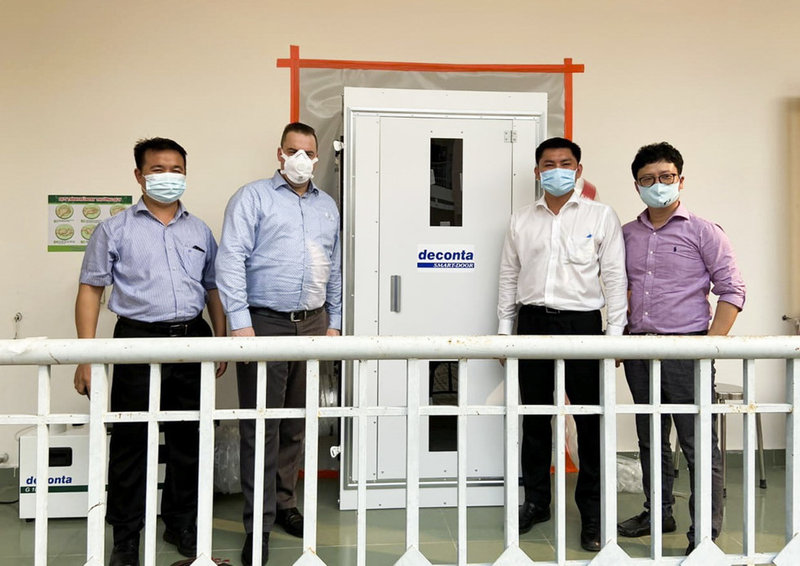 Hand-over of negative-pressure isolation room from singer Ha Anh Tuan to Cu Chi field Hospital - Ho Chi Minh City. Source: Singer Ha Anh Tuan. 
Vietnamese artists are also actively involving in the fight against Covid-19, with singer Ha Anh Tuan donating VND1.95 billion (US$83,659) for the installation of three negative-pressure isolation rooms imported from Germany.
Tuan told local media this is an opportunity and honor for him to contribute a small part to the country's efforts against the epidemic.
Meanwhile, singer Chi Pu donated 5,000 protective gears for doctors and medical staffs, and VND1 billion (US$42,931) for a negative-pressure isolation room.
Min, the co-singer of the famous "Ghen co Vy" song that went viral on social networks, presented 10,000 medical face masks and 500 bottles of hand sanitizers to the National Hospital of Tropical Diseases, where a number of Covid-19 patients are receiving treatment. Hanoitimes
Ngoc Thuy