Japanese expert Yusuke Adachi has become the new Technical Director of the Vietnam Football Federation (VFF) as a decision announcing his position was released in Hanoi on September 9.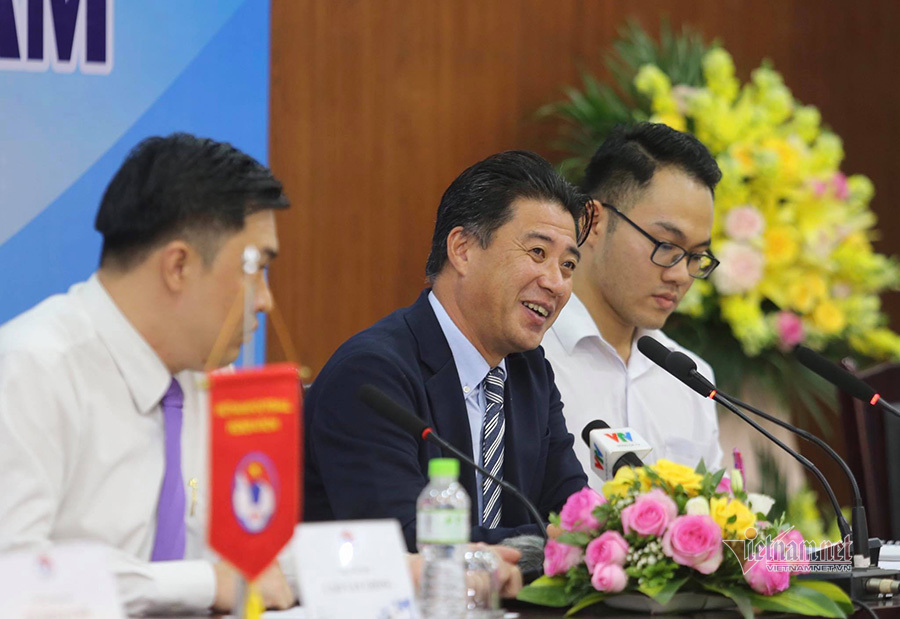 Mr. Yusuke Adachi (middle) has replaced German expert Jurgen Gede as VFF's technical director.
The contract between Yusuke and the VFF lasts from July 2020 to January 31, 2023, and would be extended based on his performance.
VFF General Secretary Le Hoai Anh said Yusuke is responsible for personnel training, especially young coaches, and works as technical director of football clubs and centres, while getting updated on international information and modern methods in order to help Vietnamese football come closer to international football.
At the ceremony, the new Technical Director expressed his impression on the love for football of Vietnamese people, and pledged to make all-out efforts to contribute to the development of Vietnamese football.
He also spoke highly of Vietnam's potential in the sport, saying local footballers have good skills, and are hard-working and cooperative.
Duy Nguyen