The Vietnam International Junior Fashion Week (VIJFW) 2019 will take place in Hanoi this November, featuring dozens of fashion brands from Vietnam and abroad.
 Vietnam hosts Junior Fashion Week for the first time
Vietnamese child models shine at Malaysia Fashion Week
Vietnamese child model to compete at Prince & Princess International
Vietnamese child models hit the catwalk for Shanghai Fashion Week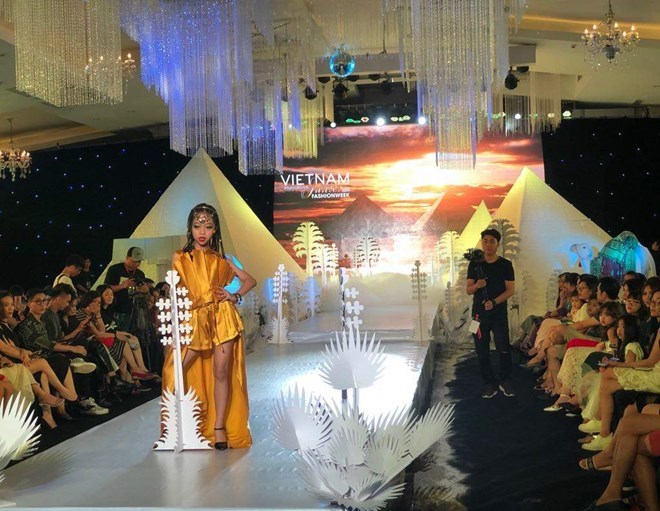 A child model shows a design at the Vietnam International Junior Fashion Week 2018
The week will be held at Hanoi Museum, Dong Kinh Nghia Thuc Square and Long Vi Hotel from November 22 to 24.
Director and Producer Le Tran Dac Ngoc, who founded the VIJFW, said on April 21 that the VIJFW 2019 will include 30 – 40 Vietnamese and foreign fashion brands. It will give spectators a chance to see the latest and most unique designs of the kidswear industry.
The annual event is also hoped to help nurture child model talents for the fashion industry, he said, adding that it promises to attract great interest from designers and people who are interested in children's apparel.
In the first season last year, the VIJFW featured 400 designs of 13 fashion brands shown by 300 child models. About 30,000 guests and visitors attended.-VNA