There is now the strong possibility that Vietnam's national U19 football team will not be taking part in the upcoming Toulon Tournament, set to get underway in France during the summer.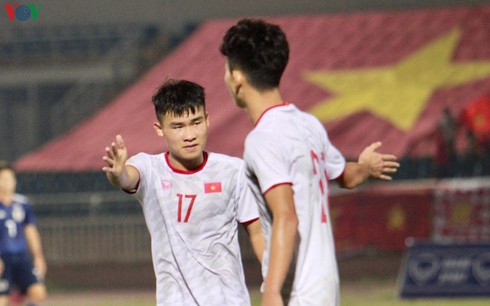 Vietnamese U19 players
The national U19 squad had been scheduled to head to France in June to participate in the Toulon Tournament with the competition serving as preparation for their upcoming fixtures in the final round of the 2020 AFC U19 Championship. However, due to the rapid outbreak of the COVID-19 throughout Europe, these plan are now in jeopardy.
As of 9am on March 14, 3,661 positive cases of the COIVD-19 had been recorded in France, with 79 of the patients dying due to the pandemic. At present the COVID-19 shows no signs of slowing down in Europe.
This comes after a large number of well-known figures in European football have tested positive for the COVID-19 over the past few days, including Arsenal manager Mikel Arteta and Chelsea winger Callum Hudson-Odoi. As a result, the fate of many tournaments is now in jeopardy due to the necessity of protecting the health of the wider community.
The Toulon Tournament was first held in 1967 with previous versions of the tournament seeing seen an array of future stars showcase their talents, including Jean-Pierre Papin, Alan Shearer, Thierry Henry, James Rodriguez, and Sebastian Giovinco. VOV