Vietnam were elevated to a higher pot for the group draw for the men's football of the 30th Southeast Asian Games (SEA Games 30), set to be held later this year in the Philippines.
 VN retain 35th place in FIFA rankings
Top 10 tallest footballers in the Vietnam U23 squad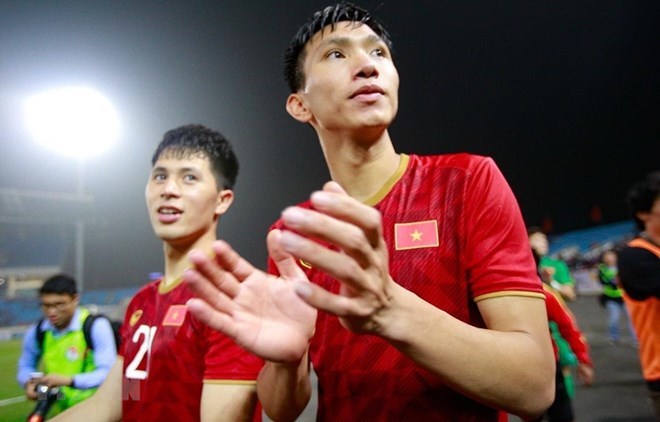 Footballers Dinh Trong and Van Hau, members of the national men's U22 team
Vietnam were moved to pot three alongside Myanmar, while Singapore have been dropped to the lowest-ranked pot.
Previously, Vietnam were placed in pot four, with Laos, Cambodia, Brunei and East Timor.
The organising committee of the regional sporting event recently reviewed the seedings of the team following a complaint from Vietnam, said the Vietnam Football Federation (VFF).
In the complaint, the VFF via the Vietnam Olympic Committee demanded a higher ranking for their U22 team, pointing out Vietnam's better performance than Singapore who were in Pot 3 at the 2017 Games.
At the 29th SEA Games, Vietnam collected 10 points in Group B, while Singapore earned only six points in Group A.
Pot one now comprises of hosts the Philippines and reigning champions Thailand, and the teams will be in different groups.
Meanwhile, runners-up Malaysia and third-placed Indonesia are in the second pot.
The draw for the men's football competition will be held later. The SEA Games 30 will be held in Philippines from November 30 to December 11. -VNA