Vietnam's U22 team have been placed in Group B at the upcoming SEA Games 30, alongside Thailand, Indonesia, Laos, Singapore, and Brunei, following the draw which took place in Manila on October 15.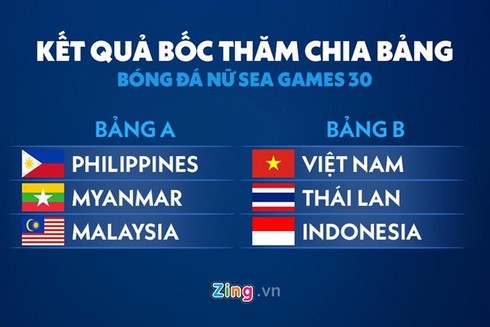 The men's football tournament is scheduled to run from November 25 to December 10 with a total of 11 sides taking part. The teams have been divided into two groups and will compete in a round-robin format with the top two sides from each group progressing to the semi-finals.
The games will be played on artificial surfaces at three-host stadiums, including the Rizal Memorial Stadium, the University of Makati Stadium, and the Binan Football Stadium.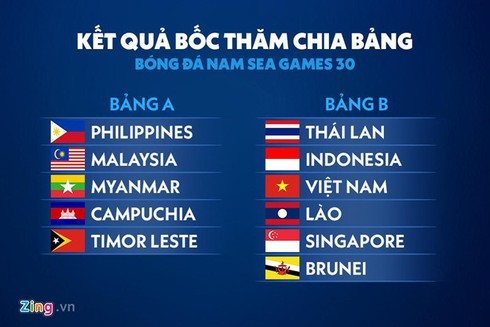 The group stages will be held from November 25 to December 12 before the successfully teams play the semi-finals on December 7. The final round is scheduled to be held on December 10.
Elsewhere, the Vietnamese women's football team have been drawn in Group B, along with Thailand and Indonesia. The teams in Group A include the Philippines, Myanmar, and Malaysia.
Vietnamese national team's upcoming home matches sold out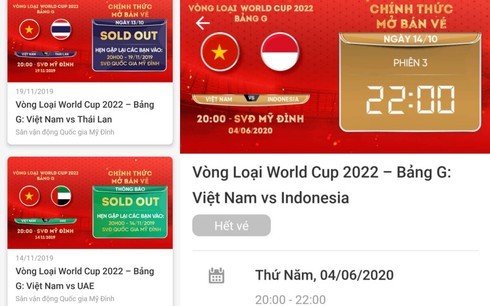 Tickets for the upcoming home fixtures of the Vietnamese national team which are due to be played at the My Dinh National stadium have successfully sold out.
After being on sale for three days through the VinID app, all of the national team's home matches in the Asian zone's second qualifying round for the World Cup 2020 sold out in just a few minutes.
These include Vietnam's ties against the UAE on November 13, followed by Thailand on November 19, before concluding with Indonesia on June 4, 2020.
In a bid to successfully sale the tickets, the Vietnam Football Federation had chosen to co-operate with VinID to launch ticket sales through Vingroup's VinID app in a three-in-one service.
In total, customers were offered the chance to purchase tickets from four different price categories. These include individual tickets for VND200,000, VND300,000, VND400,000, and VND500,000.
In their next match, Vietnam are scheduled to play Indonesia at the Kapten I Wayan Dipta stadium in Bali at 18:30 on October 15.
VOV/Zing

Vietnam will send a delegation of 856 members, including 28 officials, 22 physical therapy technician and 803 experts, trainers and athletes, to the upcoming 30th Southeast Asian (SEA) Games in the Philippines.

Vietnam have been drawn into the "death group" at the upcoming 30th Southeast Asian (SEA) Games in the Philippines, which features the presence of reigning champions Thailand, Indonesia, Laos, Singapore and Brunei.