Vietnamese women outplayed their Maldives opponents 16-0 in their Group B opening game of the AFC Women's Asian Cup 2022 qualifiers on September 23, giving them an advantage of entering the final round.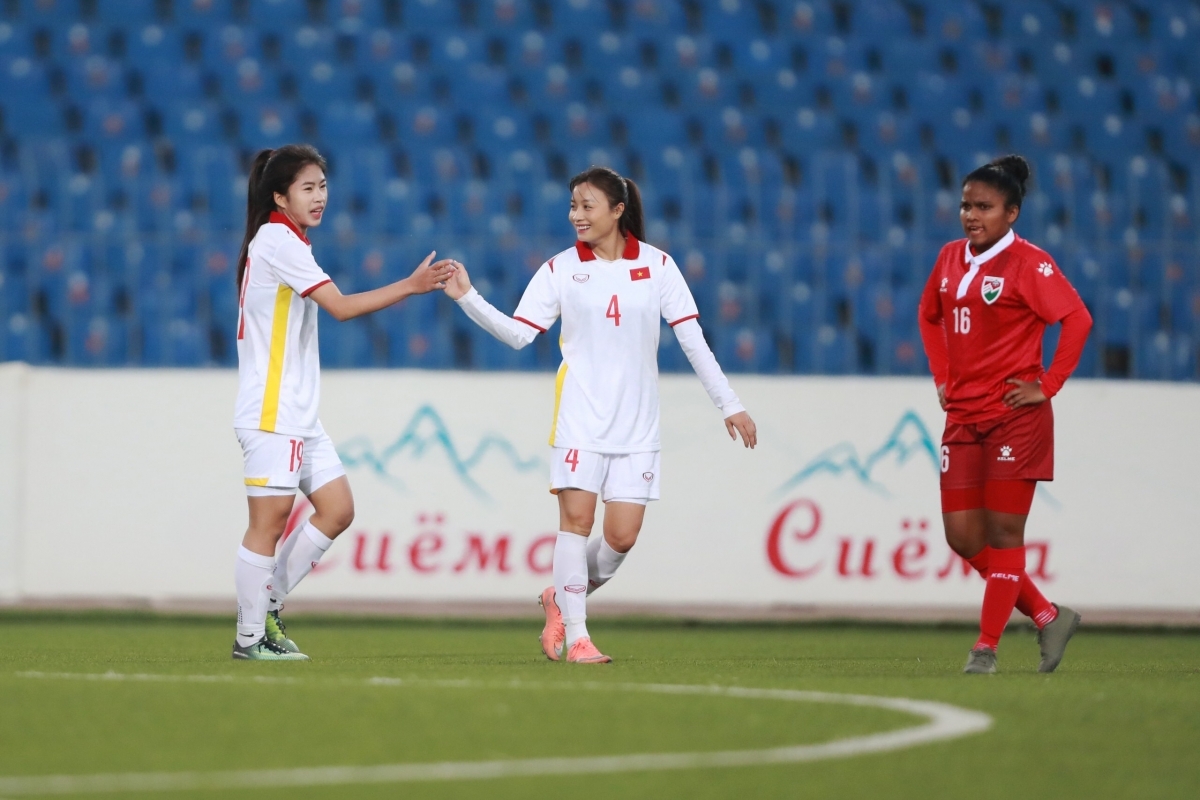 Taking on underdogs Maldives, coach Mai Duc Chung offered opportunities to young players, including striker Nguyen Thi Thanh Nha or defender Hoang Thi Loan, while placing his trust in veterans like Huynh Nhu and Nguyen Thi Tuyet Dung.
In a good form and with an appropriate tactic, Vietnamese women quickly took control of the match. Thanh Nha opened the score on 11 minutes, inspiring her teammates to score three more goals plus a Maldives player's own goal in the first half.
After the interval, Vietnamese women continued to control the ball and attack overwhelmingly, while the Maldives's attempts to resist were in vain. They earned an additional 11 goals before the last whistle blew.
Striker Hai Yen alone scored six goals after being sent in to substitute Tuyet Ngan on 37 minutes.
Thrashing the Maldives 16-0, Vietnam stay atop Group B and are scheduled to face hosts Tajikistan on September 29.
After Afghanistan withdrew from the tournament, Group B now sees Vietnam, Maldives and Tajikistan play in a round robin format to find only one candidate to the final round.
Source: VOV