Vietnam's national U21 football team have won the International U21 Football Championship 2019 after defeating a team of Japanese students 2-0 in the competition's final on November 5.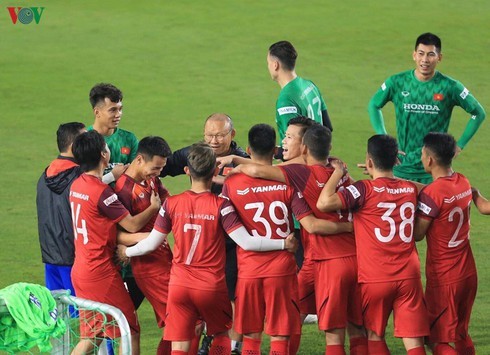 Vietnam's U21 squad are crowned champions of the U21 Football Championship 2019
The Japanese side started the match brightly, enjoying plenty of possession in the opening stages of the game and even having a goal disallowed for offside in the 19th minute.
This provoked a response from the Vietnamese team, who saw a breakthrough in the 32nd minute as Danh Trung put a header past the Japanese goalkeeper to give Vietnam a one goal lead.
After going a goal down, Japan became more attacking and managed to win a penalty in the 45th minute. Despite the chance, Japanese player Tabei Ryo failed to convert from the spot.
The second half saw Vietnam take advantage of their one goal lead and dominate possession. Tuan Hai doubled the scoring in the 66th minute with his strike putting the home side 2-0 up.
As a result of their win, Vietnam's U21 squad were crowned champions of the U21 Football Championship 2019, receiving US$12,000 in cash for their victory. VOV