Vietnam will host the first Viet Nam International Music Competition for Violin and Chamber Music 2019 from August 3 to 11.
 Vietnam to host Int'l Music Competition for Violin and Chamber Music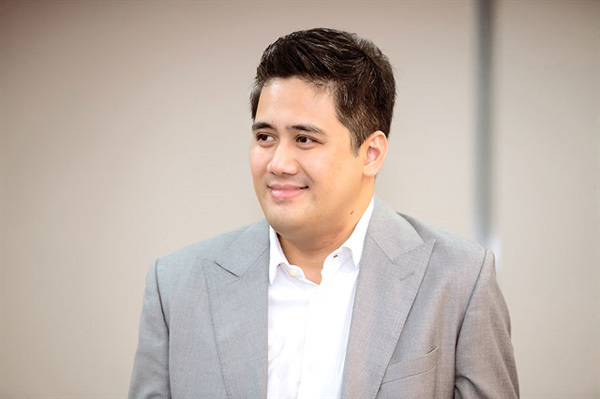 Bui Cong Duy
Ngan Vu, a reporter from Hà Nội Mới's Weekend newspaper interviews Bui Cong Duy, deputy director of Viet Nam National Academy of Music and deputy head of the competition organisation, about the event.
The Viet Nam National Academy of Music has held International Piano Competition four times but this is the first Viet Nam International Music Competition for Violin and Chamber Music. Why is this?
Vietnam has successfully organised four international piano competitions. It is a great effort creating a good impression of Vietnam for international friends. Chamber music training in Vietnam is young compared to the world but also has certain achievements.
After the success of international piano competitions we want to hold a competition for violinists in the hope that this will be a new opportunity for them. We also want to get experience from international music competition organisation.
You are one of the organisers. What you are most worried about?
There are many things to worry about but we have detailed plans to control the risks. We also arrange teaching time so the academy lecturers can have time to prepare for the event and we have organised training courses for the working team at the event.
The competition jurors are big names including Russian violin legend Viktor Tretyakov. How tough was it to secure such artists?
Honestly, when we started the project we were worried about the jurors because compared to other competitions, financial sources for competitions in Vietnam are limited. We do not have enough funding to pay the remuneration that judges receive for other international competitions.
However, we have a rich history and diversified culture that makes the judges excited and agreed our invitation. Violinist Tretyakov is one of violin symbols of the world.
He was the chairman of the jury at many international competitions such as the Tchaikovsky competition which I competed in.
More than a year ago when he was a judge of an international competition for young artists that I took Vietnamese contestants to. Vietnam's repertoire impressed the judges.
I made good use of this and I invited the Russian to Vietnam as a judge even though the competition wasn't fully organised.
Tretyakov said he knew Vietnam but had never visited. So he accepted my invitation because of his sentiments towards Vietnam.
Have the popular artists judging the contest drew more contestants than expected?
Just standing on the stage to perform to the famous artists is an opportunity that not all people get.
Moreover, Vietnam is attractive to international contestants because of its culture and history. Vietnam is a country with rapid development and known as a safe and friendly destination that is very popular with international friends.
One of the other reasons is that we have a good chamber music training. Many Vietnamese artists who study in the country have gained achievements in many international competitions.

What is the difference between this violin competition and others elsewhere?
The difference is that the jury are not only big names. They also number 16 while some other competitions have from seven to nine.
This shows the competition is quite strict in the evaluation and examination rules. Another interesting thing that has never happened at other international competitions is that Vietnam's competition will have a gala night. The jurors will perform the pieces that made their names.
VNS