The Vietnam Football Federation (VFF) has decided not to submit an application to host the 2022 World Cup qualifying in Asia.
Meanwhile, Thailand and the United Arab Emirates (UAE) have applied to host the remaining matches of Group G in the second qualifier round of the 2022 World Cup in Asia.
VFF Vice President Tran Quoc Tuan said that FIFA and the Asian Football Confederation (AFC) were very impressed with Vietnam's V-League last season. However, Vietnam cannot satisfy some conditions for hosting games in the second qualifier round.
Specifically, people who enter Vietnam will have to be under 14-day quarantine. The AFC requires teams participating in the last matches to continuously take Covid-19 tests. It also requests the host to provide 5-star hotel rooms and 5 separate training grounds for participating teams.
Thus, the Vietnamese national football team will play the remaining matches of Group G, World Cup 2022 qualifier at home.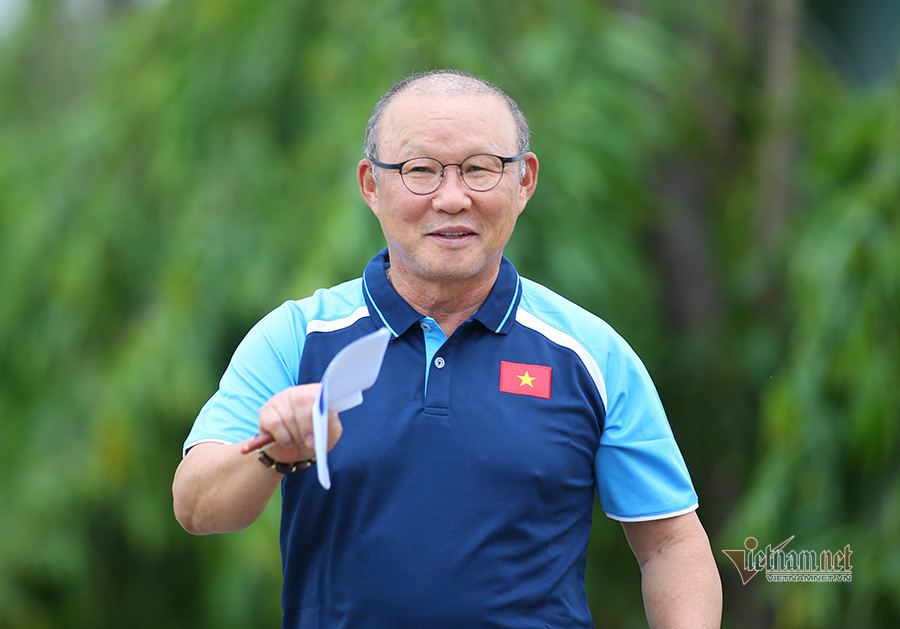 The head coach of Vietnam national team Park Hang Seo.
Previously, the AFC decided that the 2022 World Cup qualifiers for the Asian region will be delayed until June 2021 due to the impact of the Covid-19 pandemic.
Vietnam are in Group G together with Thailand, Indonesia, Malaysia and the UAE. They are scheduled to take on Indonesia on June 7, Malaysia on June 11, and the UAE on June 15 in the remaining group matches set to be played in a single location.
AFC will decide the host location on March 15.
In another development, after 14 days under quarantine, the head coach of Vietnam national team Park Hang Seo and his Korean assistants have returned home for self-quarantine for the next 14 days.
Huy Phong

Thanh Hoa football club has recently lost two lawsuits and had to pay compensation totaling over VND5 billion (over $240,000), including $200,000 to its former Italian coach Fabio Lopez.

Below are the greatest goals scored by Vietnamese football players in 2020. Football star Quang Hai's volley into Saigon FC's goal ranks first in the list.