Some Vietnamese celebrities who attended fashion events in Milan and Paris have been quarantined following two Vietnamese attendees have tested positive for Covid-19 virus.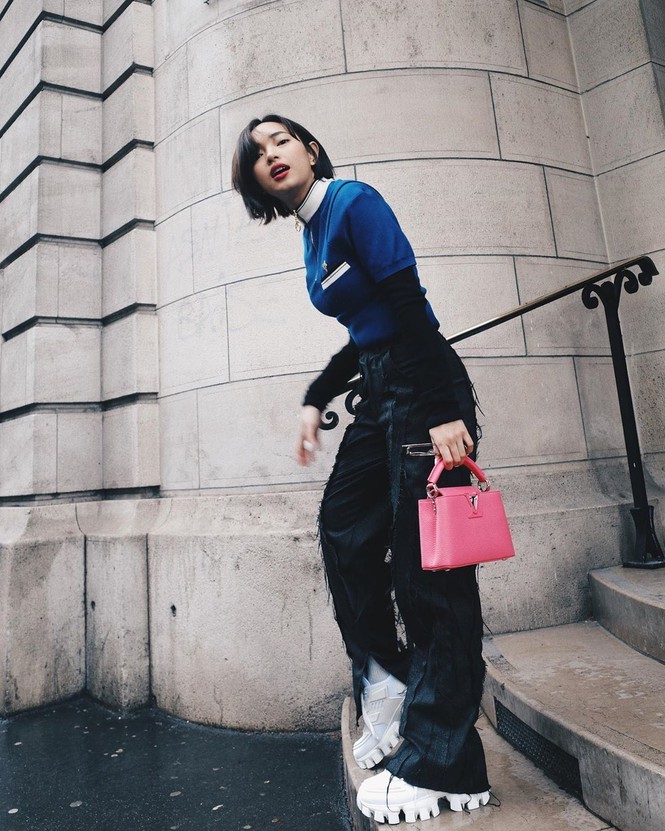 Model Chau Bui is among Vietnamese celebrities who attended Milan and Paris fashion shows
The HCM City Department of Health has requested the Department of Culture and the Department of Information and Communications to help identify and encourage the celebrities to visit local medical facilities to have their health checked.  
The move followed a woman in Hanoi who was confirmed as Vietnam's 17th COVID-19 patient last Friday and her older sister, who lived in the UK and came to those events, also tested positive for the virus.
Several celebrities in HCM City joined these two fashions events which took place from February 24 to March 3 include models such as Chau Bui, Ha Vi Vi and Kha Vu and director of Venus Fashion Company Vu Khac Tiep.
Model Chau Bui often updates the information about her quarantine area, saying that the living condition is quite good and everyone is taken care of well.
Vu Khac Tiep is now being monitored at an area in HCM City's District 2.
Meanwhile, Tien Nguyen who is the daughter of Imex Pan Pacific Group's chairman Johnathan Hanh Nguyen also tested positive for the virus after attending the two fashion shows. She lives in the UK. On Tuesday, her family hired a private plane to take her to Vietnam for the treatment.
Tienphong/Dtinews

The Ministry of Health has confirmed that a 29-year old Vietnamese woman in the central city of Da Nang tested positive for COVID-19, raising the total number of infection cases in Vietnam to 35 on March 11.  

Vietnamese citizens and passengers entering Vietnam are now able to declare their health status via two applications, namely "NCOVI" and "Vietnam health declaration" that were launched in Hanoi on March 9.