Le Vu Hoang Hat, Vietnam's representative at Mrs Worldwide 2019, clinched a Top 10 spot in the pageant during its recent conclusion in Singapore.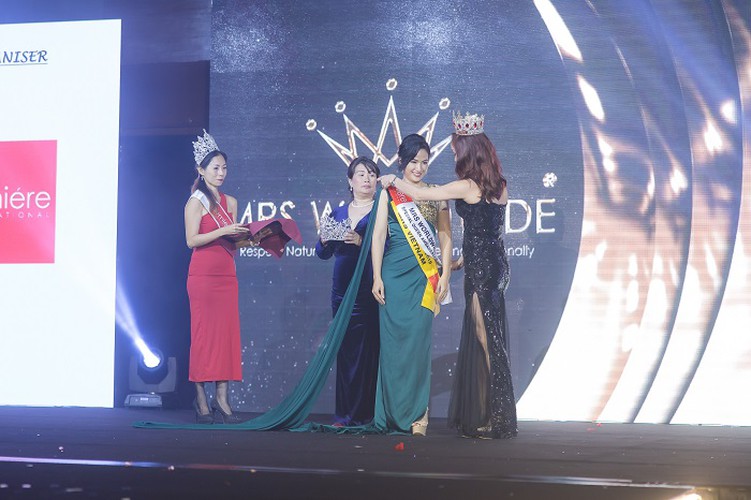 The entrant representing host nation Singapore won the Mrs Worldwide 2019 crown.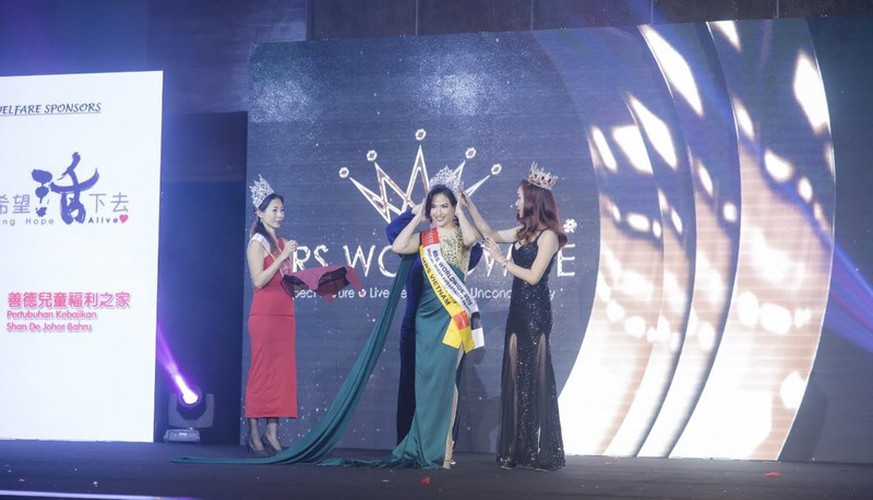 The two runners-up spots went to the contestants from Estonia and the Philippines.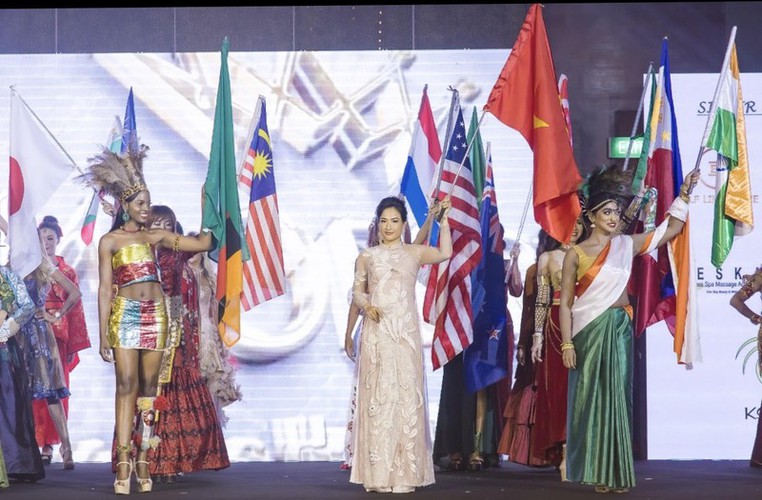 Standing at 1.61 metres tall, 31-year-old Hoang Hat weighs 54kg, and has measurements of 85-67-93.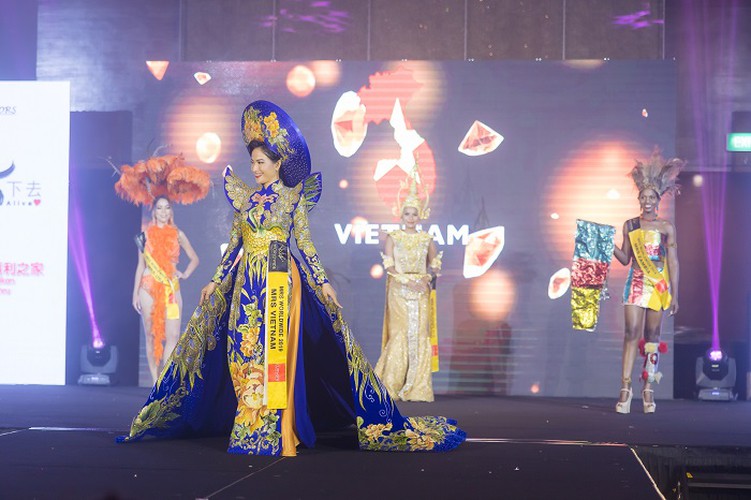 Vietnamese representative Hoang Hat successfully achieved a Top 10 finish in Mrs Worldwide 2019, winning two sub-titles including Mrs Queen Ambassador and Mrs Congeniality in the process.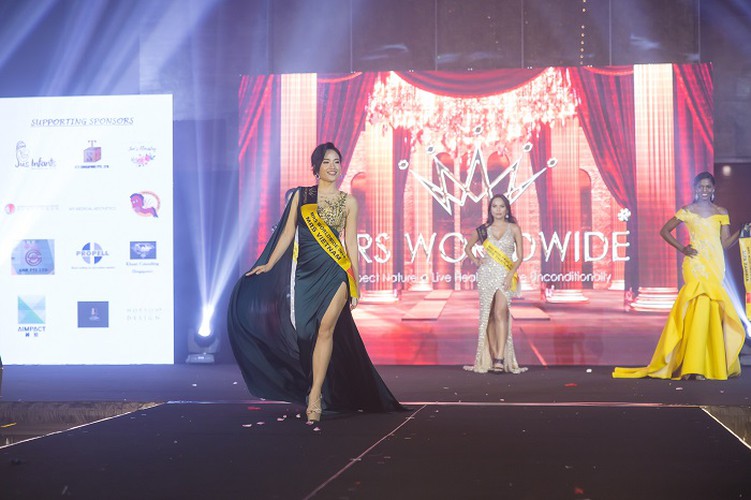 Hoang Hat dazzles viewers during the evening gown segment.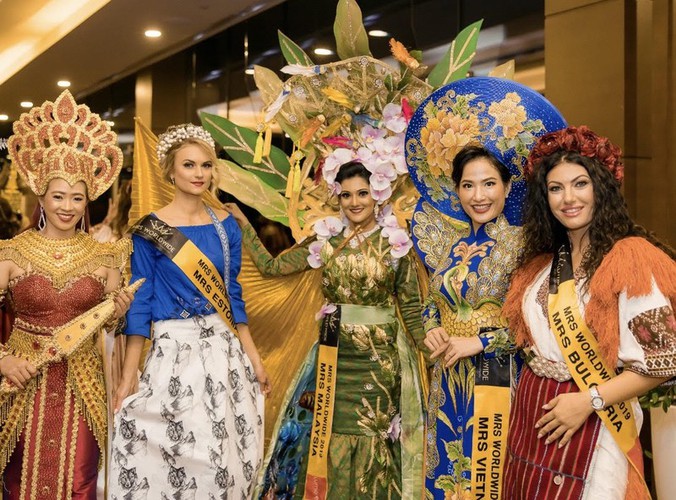 Contestants take part in the national costume segment.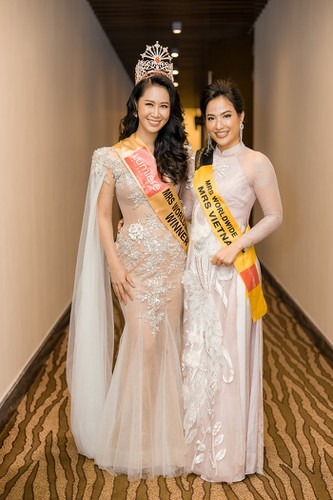 Hoang Hat poses for a photo alongside Vietnam's Mrs Worldwide 2018 Duong Thuy Linh.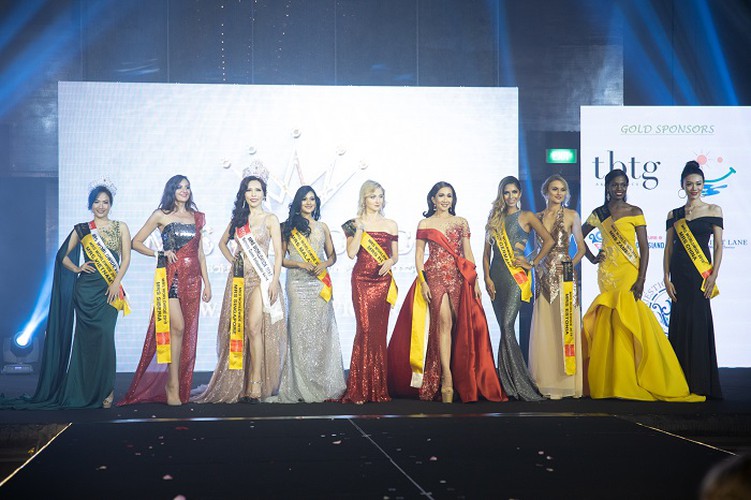 The Mrs Worldwide pageant is ran with the aim of honouring the beauty and talent of married women worldwide.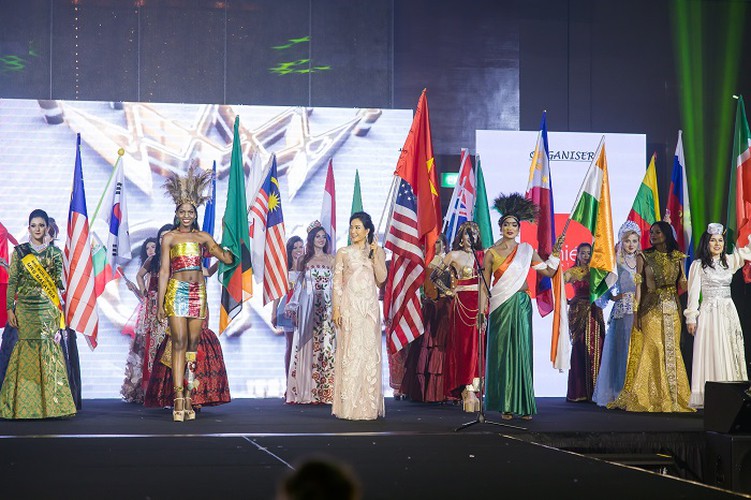 This year's event marks the third version of the pageant. The contest's debut in 2017 was won by a representative from Estonia, whilst Vietnamese representative Duong Thuy Linh won the following year during Mrs Worldwide 2018.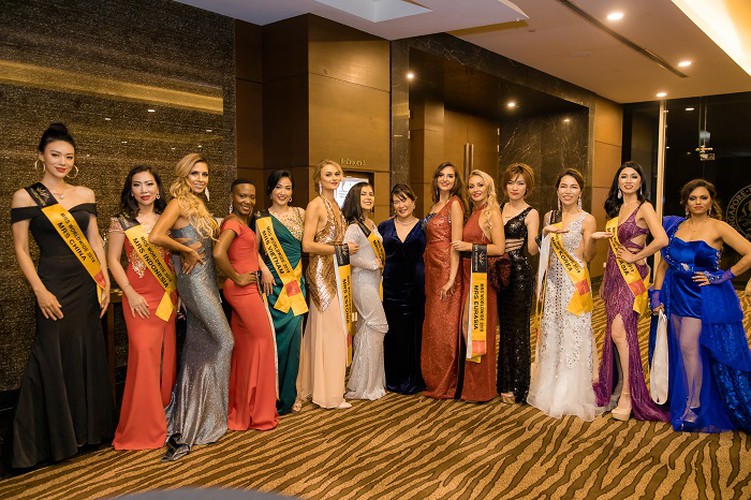 The 2019 version of the pageant has drawn the participation of 36 contestants globally. This year's competition included a number of sub-categories such as Mrs Queen Ambassador, Mrs Talent, and Mrs Social Media Queen.
VOV

Le Vu Hoang Hat will be Vietnam's representative at the upcoming Mrs Worldwide 2019 pageant which is set to take place in Singapore from October 15 to 21.