The Viet Nam Spring Summer 2020 Fashion Week starting today will present the latest collections by leading designers.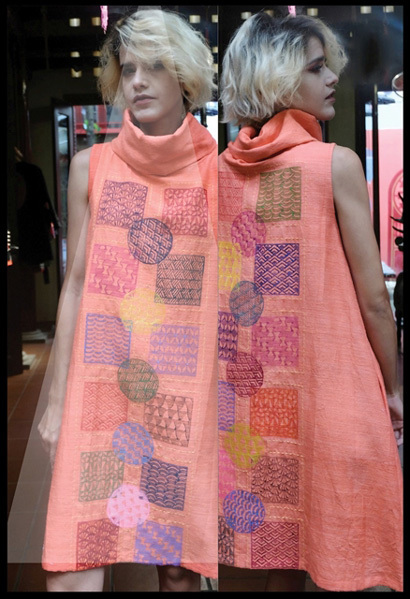 A design by Spanish designer Diego Cortizas, owner of Chula brand. Photo courtesy of the organiser
Natural materials are in vogue this year, with the aim to bring convenience in spring/summer when the weather is getting hotter due to climate change, according to designer Minh Hanh, founder of the event.
The fashion week will be held at Dien Hong Garden (formerly Chavassieux Square) in Hanoi's Hoan Kiem District.

"In recent years, we have held the fashion week at public venues to eliminate the border between fashion catwalks and life; it's good to bring fashion closer to the people," said Hanh.
"I spent many hours sitting at the garden, waiting for the sunset, it's a beautiful place with glamorous natural light."
The three-day event will feature 750 outfits by 15 designers and brands. They show different inspirations and themes, but all focus on the spring/summer season.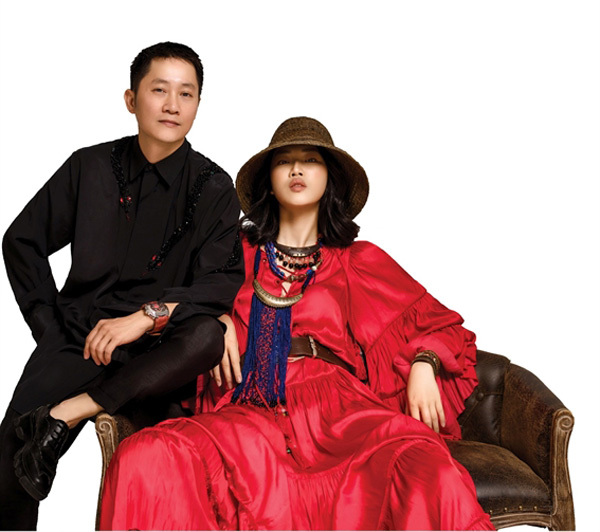 Designer Hung Viet (left) and one among his designs. — Photo courtesy of the organiser
Trinh Thanh Hai, owner of GenViet Jeans brand, said fashion should follow trends, but never separate itself from local culture, which is part of the message of her collection 'Where I Am Living'.
"We use 'Feel-Fresh Denim', a new fabric that helps release sweat and bring comfort for users, this material is also durable, antibacterial and safe for the skin," she said.
"The collection features patterns and images bearing Vietnamese traditional culture such as dragons, lotus, vendors on the streets and popular landscapes, with the hope that fashion will help preserve culture and tradition.
"The main colours of this collection are neon mint, mellow yellow and purest blue, all trends in world fashion."
Young designer Nhi Hoang has experimented with traditional silk, using material from Nha Xa Village (Ha Nam Province) and Bao Loc City (Lam Dong Province).
Spanish designer Diego Cortizas, owner of Chula brand, has participated in the fashion week for 10 years. This year he's using linen from Sa Pa Town and silk from Da Nang City.
"I have many years working in the field of fashion in Vietnam. I want to preserve the identity and tradition of Vietnam but still tend to modernity in the designs."
VNS