Top Vietnamese female badminton players Vu Thi Trang and Nguyen Thuy Linh have won in the first round of the Austria Open.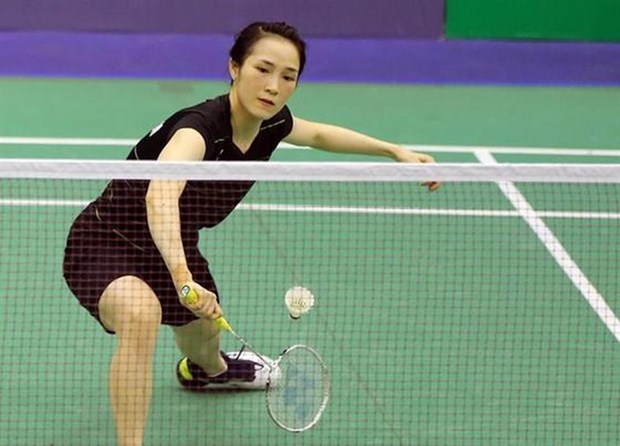 Badminton player Vu Thi Trang 
Trang, world No 46, beat Prashi Joshi of India 2-1 (25-23, 11-21, 21-5). While Linh, world No 47, defeated Wen Chi Hsu of Chinese Taipei 2-0 (21-15, 22-20).
Trang will next meet Ting Yu Liang of Chinese Taipei, while Linh will face Amalie Schulz of Denmark.
Meanwhile, Vietnam's No 1 male player Nguyen Tien Minh, world No 53, was ousted from the first round by Lee Chia Hao of Chinese Taipei, world No 130.
The event has a total prize fund of 25,000 USD and belongs to the international challenge system of the World Badminton Federation. The best athletes will gain points to qualify for the Olympics./.

Vietnam badminton legend Nguyen Tien Minh is targeting a spot at the Tokyo Olympics, hoping to make it his fourth appearance at the games.
Vu Thi Trang of Vietnam won the Graphics International Challenge badminton tournament on December 22 in Orange County, California, the US.