The Vietnamese grandmaster is well known for his speed chess skills.
Le Quang Liem, the number one chess player in Vietnam, has been appointed the new coach of the Webster University in the US from June.
Liem will take over the position from Susan Polgar, former women's World Champion, who has decided to retire after nine years on the job, citing health reasons and wanting to spend more time with her family in Florida.
Le Quang Liem used to be a team captain when he was a student of the Webster University chess team.
Liem is well known for his speed chess skills. He won World Blitz Chess Championship in 2013 ahead of several elite players.
 Le Quang Liem received the SPICE Cup 2015 Championship Award from Susan Polgar. File photo
Liem is regarded as having an extremely sharp tactical eye. He has won several open tournaments all across the globe, namely Aeroflot open, HD Bank open, the Susan Polgar Institute for Chess Excellence (SPICE) cup, Kolkata open and the World Youth Under 14 Chess Championship.
"Susan and Paul consider me family. I have learned a lot from them, both in terms of chess expertise and real life. I am honored to accept this position, and begin working with students from SPICE," Quang Liem wrote on his personal page.
"However, the new assignment will not affect my dedication to Vietnamese chess. I will balance my schedule. For important and official tournaments like SEA Games, World Chess Cup and the Chess Olympiad, I will still be a Vietnamese representative," Liem added.
Quang Liem had been invited to the Tepe Sigeman chess tournament at the end of this month, where he would compete with chess legend Anatoly Karpov. But the tournament in Sweden was canceled because of the Covid-19 pandemic.
Liem was the premier chess prodigy from Vietnam and achieved his Grandmaster title at the age of 15. Ever since he has played for the national team of Vietnam and has also been their highest ranked player for the past several years.
Susan Polgar has been the director of the SPICE for 14 years, which she founded. She has also been the head coach of the student chess team at Webster University since 2012. She will officially retire at the end of May.
Polgar and husband, a former Wesbter coach-assistant, have helped the university win eight out of nine most recent national chess competitions.
Hanoitimes

Young Asian Chess champion 2019 Nghiem Thao Tam, 18, got a perfect score of 800/800 on the SAT Math II test and a band score of 7.0 on IELTS test.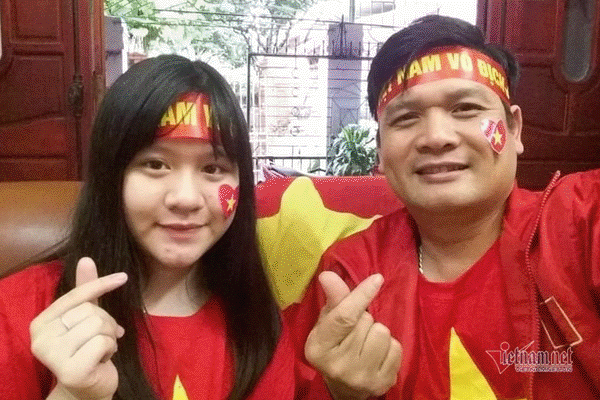 Nguyen Thanh Cong initially knew nothing about chess, but became an internationally certified chess referee after years of studying along with his prize-winning daughter.

Nguyen Thien Ngan, 10th grader at Chu Van An High School, Thai Nguyen Province, has earned people's admiration for winning nearly 180 medals after nine years of competition.