Vietnamese people living and working in the United Arab Emirates (UAE) went to the airport on May 26 evening to welcome the national football team of Vietnam, led by Chairman of the National Coach Council Nguyen Sy Hien.
On the evening of May 26, after more than 30 minutes fulfilling necessary procedures, the Vietnamese team moved to the car to return to the hotel.
At the gate of Dubai international airport, Vietnamese players were surprised to see many Vietnamese fans, who went to the airport to welcome them.
The Vietnamese Ambassador to the UAE Nguyen Manh Tuan joined fans to welcome Vietnamese football squad at the airport. He said he hoped the team would play well and achieve their goals.
On behalf of the team, Mr. Hien and the team's Korean head coach Park Hang Seo received flowers from the Ambassador. Hien affirmed that the Vietnamese team will do their best to complete the assigned task to meet the expectations of fans.
Vietnamese players will stay at the Swissotel Al Murooj Dubai hotel from May 26 to June 3. After that, the team will move to the Crowne Plaza hotel, about 7km away, and will stay there until June 16.
Vietnam, who are currently on top of Group G, will play Indonesia on June 7, Malaysia on June 11 and the hosts four days later. The matches, which all begin at 11.45pm Vietnam time, will be shown live on VTV5 and VTV6.
The team had its first training session in Dubai on May 27.
Full squad:
Goalkeepers: Dang Van Lam (Cerezo Osaka), Bui Tan Truong (Hanoi), Nguyen Van Toan (Hai Phong)
Defenders: Bui Tien Dung, Que Ngoc Hai, Nguyen Thanh Binh (Viettel), Ho Tan Tai (Binh Dinh), Vu Van Thanh (HAGL), Do Duy Manh, Tran Dinh Trong, Nguyen Thanh Chung, Bui Hoang Viet Anh, Doan Van Hau, Le Van Xuan (Hanoi)
Midfielders: Nguyen Hoang Duc, Nguyen Trong Hoang (Viettel), Phan Van Duc (SLNA), Nguyen Phong Hong Duy, Luong Xuan Truong, Nguyen Tuan Anh, Tran Minh Vuong (HAGL), Nguyen Quang Hai, Pham Duc Huy (Hanoi). ), Ly Cong Hoang Anh (Ha Tinh), Nguyen Hai Long (Quang Ninh)
Strikers: Ha Duc Chinh (Da Nang), Nguyen Tien Linh (Binh Duong), Nguyen Cong Phuong, Nguyen Van Toan (HAGL)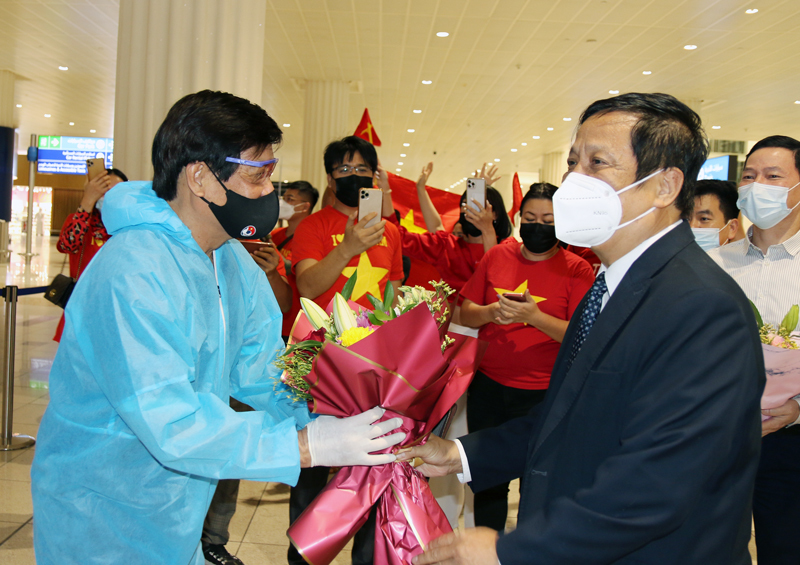 The team's head Nguyen Sy Hien thanks Vietnamese Ambassador to the UAE Nguyen Manh Tuan and Vietnamese fans for the warm welcome.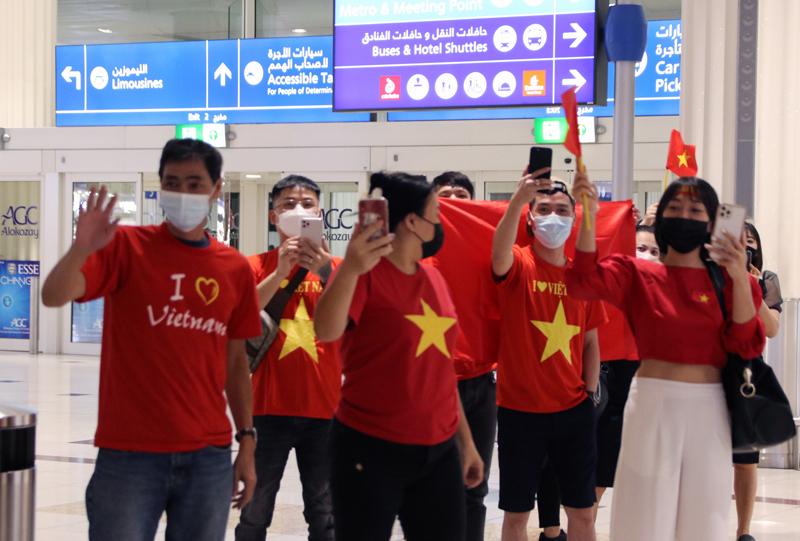 Vietnamese players are welcomed at Dubai International Airport.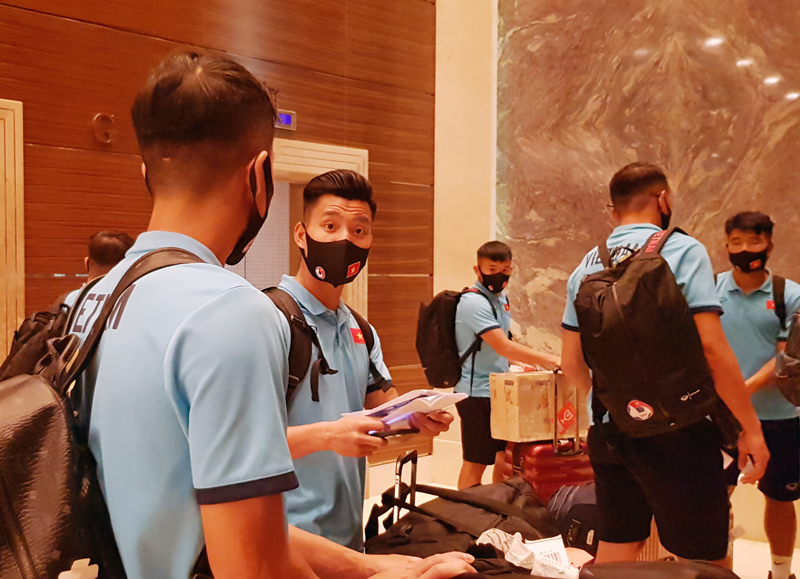 Vietnamese players at the Swissotel Al Murooj Dubai.
Huy Phong

Goalkeeper Nguyen Van Hoang of Song Lam Nghe An has been added to the national team squad to compete at the coming 2022 World Cup qualifiers in the UAE.