Unable to return to Vietnam, Ha Phuong, a Vietnamese-origin singer whose husband is the wealthiest Vietnamese in the US, has authorized her mother and friends in Vietnam to donate more than 100 tons of food to needy people in HCM City.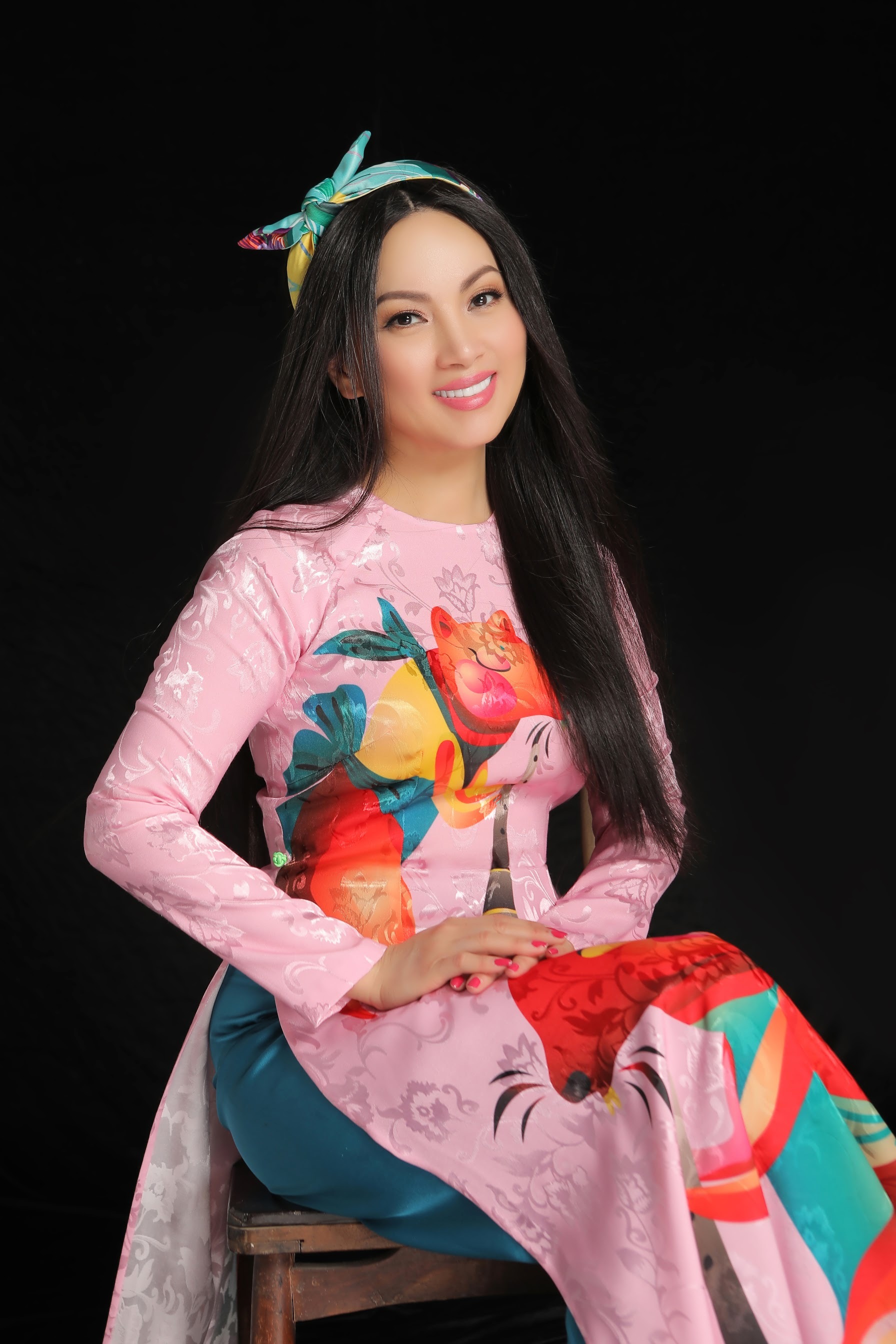 Singer Ha Phuong.
Those who receive Ha Phuong's aid include freelance workers who do not have income during the time of social distancing such as motorbike taxis drivers, lottery ticket sellers, etc., households on Ly Thai To Street, District 10, where Ha Phuong used to live, the residential area in Ward 3, District 11, the Fatherland Front Committee of District 6 and some policemen.
In addition to cash, Ha Phuong's aid includes 30 tons of rice, 60 tons of sweet potatoes, 30 tons of corn, 3,500 boxes of noodles, 3,000 boxes of eggs, 12,000 boxes of fish, 3,000 bottles of fish sauce, 3,000 bottles of water soy sauce, divided into 3,000 sets of gifts.
Ha Phuong's gifts are delivered to needy households by soldiers.
The singer did not disclose the total value of the gifts, saying that she just wanted to contribute a little to the city's fight against the epidemic and hope that HCM City people would soon overcome difficult days.
All charity activities of Ha Phuong are supported by her husband, billionaire Chinh Chu, one of the wealthiest Vietnamese-origin residents in the US.
Every time she returns home to visit her family, Ha Phuong actively does charity work.
Ha Phuong was a well-known singer in Vietnam before she married to billionaire Chinh Chu in 2002 and settled down in the US. Her two sisters – Cam Ly and Minh Tuyet - are also famous singers in Vietnam and the community of overseas Vietnamese in the US.
Mai Linh

The social distancing order in Ho Chi Minh City has caused many workers to temporarily lose their jobs and not have enough money to cover their daily lives.