Vietnam's No. 1 badminton player Nguyen Tien Minh was ranked 50th in the world in the latest Badminton World Federation (BWF) rankings in September.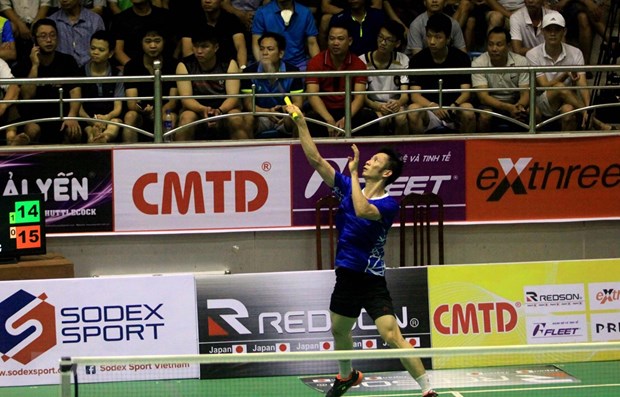 Badminton player Nguyen Tien Minh (Photo: VNA)
In the world's top 200, Vietnam also has Pham Cao Cuong (No. 117) and Le Duc Phat (No. 199).
Young talent Nguyen Hai Dang is the world's No. 234.
In the women's rankings, Nguyen Thuy Linh and Vu Thuy Trang are No. 42 and 47, respectively.
Vietnam is also represented in the mixed doubles top 100, with the pair of Do Tuan Duc and Pham Nhu Thao ranked 63rd in the world./.VNA

The Badminton World Federation has delayed all tournaments scheduled in May to July due to the COVID-19 pandemic.