Two former Vietnamese national team footballers will square off against a pair of rthree-time UEFA Champions League winners this weekend.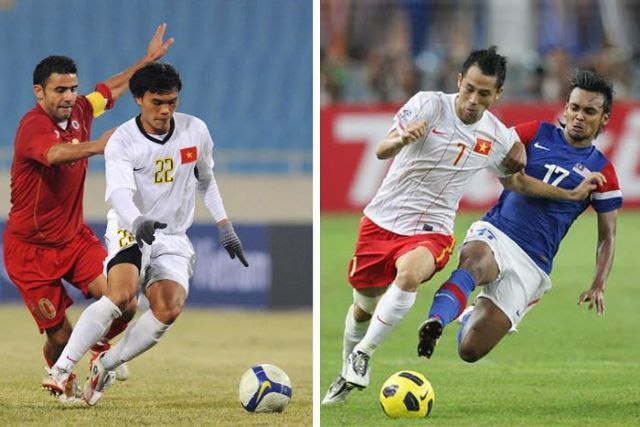 Phan Van Tài Em (right, left photo) and Vũ Như Thành (left, right photo) are Vietnamese footballers in the ASEAN legend team to play La Liga's famous players in a friendly this Sunday. — File Photo
Vũ Như Thành and Phan Văn Tài Em have been invited to play for an ASEAN legends team against a La Liga legends team that will include former Real Madrid stars Fernando Hierro and Fernando Morientes.
The ASEAN team also includes Lao goalkeeper Chanthakhad Sianphongsay and Malaysian striker Rajagobal Krishnasamy, managed by Malaysian coach Zainal Abidin Hassan.
The match initiated by the AFC will be held tomorrow at the Shah Alam stadium in Selangor, Malaysia. — VNS