A Vietnamese producer has won a prize in the Open Doors category at the Locarno Film Festival, which recently wrapped up in Locarno, Switzerland.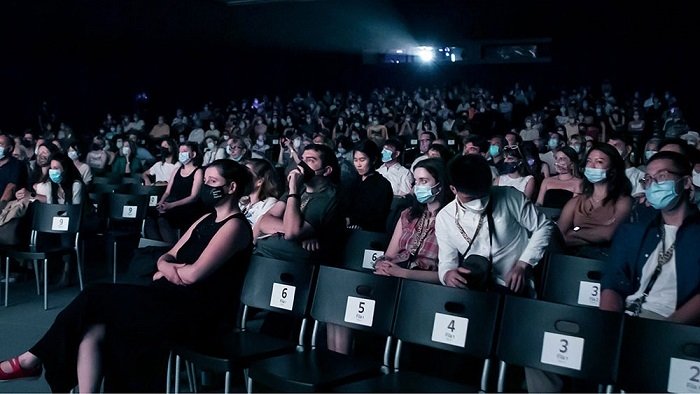 Audiences and filmmakers at the Locarno Film Festival. (Photo provided by the organisers).
Accordingly, in the Open Doors Lab section, the top FAI Producers' Grant was awarded to Xuan Trang Nguyen Thi from Vietnam's Lagi Limited.
The producer won a 11,500 Swiss franc (US$12,500) scholarship and a further 3,500 franc (US$3,800) for personal career coaching.

Along with Xuan Trang, two other Vietnamese filmmakers also participated in the Open Doors Hub category, including female director Duong Dieu Linh in her collaboration with Singaporean producer Si En Tan in "Don't Cry Butterflies", and director Le Binh Giang in cooperation with his fellow producer Le Quynh Anh in a Vietnam - Singapore film project titled "Who Created Human Beings".

The two films were among eight projects of Southeast Asian and Mongolian filmmakers selected to participate in the Open Doors Hub category.

Thai filmmaker Ratchapoom Boonbunchachoke's "A Useful Ghost" won the top prize at the 19th edition of Locarno's Open Doors.

This year's Open Doors co-production forum featured nine projects from Southeast Asia and Mongolia looking for international partners, and also represented the close of the forum's three-year cycle focusing on that part of the world in particular.

Open Doors was organised in partnership with the Swiss Agency for Development and Cooperation (SDC) of the Federal Department of Foreign Affairs (FDFA), and with the help of various European and international organisations.
Source: Nhan Dan
Two Vietnamese film projects are due to participate in the 24th Asian Project Market as part of the upcoming Busan International Film Festival 2021, which is scheduled to run from October 12 - 14 in the Republic of Korea.