The Dayton Literary Prize for Peace 2021 has honoured Nguyen Phan Que Mai, a female Vietnamese writer, for her work titled The Mountains Sing.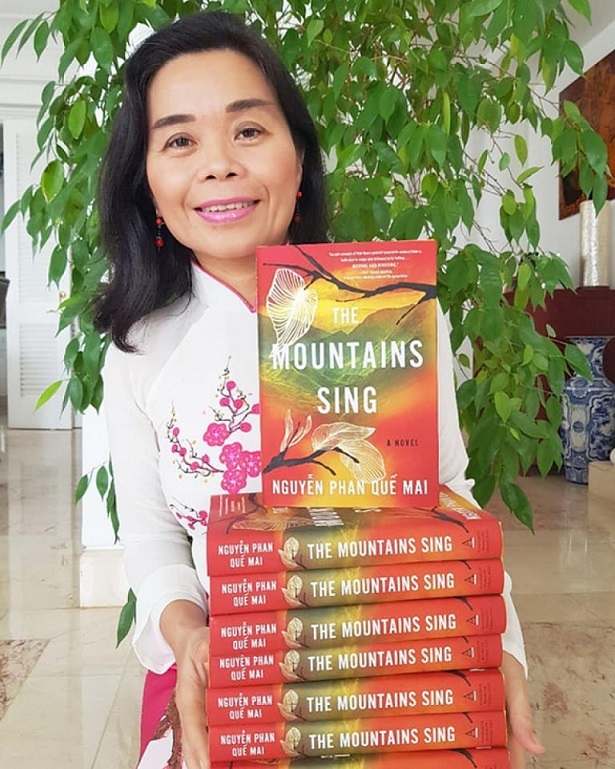 Vietnamese writer Nguyen Phan Que Mai.
Mai surpassed many other authors who have previously won prestigious awards such as Pulitzers and Bookers, to receive second prize for her novel in the fiction category of the competition.
The Mountains Sing is a story about historical events through the perspective of members of four generations of the Tran family.
The book not only clearly depicts the pain of loss and separation brought about by war, but it praises family love, the value of hope, and forgiveness.
Since its original publication back in March 2020, the novel has been translated into 10 languages ​​and gone on to win six international awards.
Mai revealed that she aims to introduce some of the cultural traditions of Vietnamese people in order to help global readers gain greater insights into the nation's cultural identities by using traditional poetry, proverbs, and culinary arts in her work.
Her second novel in English titled Dust Child will be published by Algonquin Books Publishing House in New York in the near future.
Source: VOV