On Saturday July 13 the acclaimed and hugely popular violinist Stephane Tran Ngoc will return to Saigon's Opera House in a program of violin masterpieces.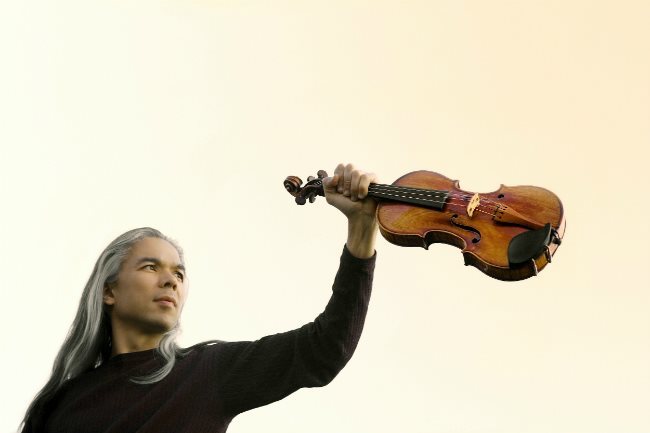 Violinist Stephane Tran Ngoc - PHOTO: COURTESY OF HBSO
Stephane Tran Ngoc astonished his Saigon audience in July 2017 when he played as an encore a Paganini caprice, an enormously difficult piece written to display the violin's technical possibilities. It took the breath away of many audience members.
The violinist now lives in Europe, dividing his time between France and Denmark. Among his recordings are the six Ysaye sonatas, the Bach sonatas and partitas, and the world premiere of the Serge Nigg Violin and Piano Sonata (awarded a Grand Prix du Disque).
He plays on a violin made in 1709 by one of Venice's greatest violin-makers, Francesco Gobetti.
On July 13 he will play five pieces, all by French composers. These will no doubt be followed by encores.
The concert will begin with Saint-Saens's Havanaise. Lasting around 10 minutes, this is a piece written in 1887 for a Cuban violinist, and is based on the rhythm of the 'habanera', made famous by its inclusion in Bizet's Carmen.
Next comes Thais by Jules Massenet, which is a piece for violin and orchestra written to be played between the acts of the composer's 1894 opera of the same name. It is a meditation, supposedly on religious themes – the loose-living girl Thais is being urged to give up her sexual freedom and take to the religious life. It lasts some six minutes.
The first half of the concert ends with Poeme by Ernest Chausson. He was a close friend of Eugene Ysaye, who played the work in many of its early performances. It lasts about 16 minutes.
All these three compositions are staples of the violinist's repertoire, and are all widely appreciated, indeed loved.
After the interval the audience will hear Darius Milhaud's Cinema-Fantasie sur "Le Boeuf sur le Toit" (cinema-fantasy on "The Ox on the Roof").
This is an arrangement of the music Milhaud wrote in 1919, originally for a Charlie Chaplin film. It was premiered, however, as a surrealist ballet created by Jean Cocteau. It is full of Brazilian flavor and contains numerous quotations from popular Brazilian music.
Originally written for violin and piano, Ravel's Tzigane, the last piece in the formal part of the program, was premiered in its violin-and-orchestra form in 1924. The title means 'gypsy', though the reference is more to exotic music of any kind rather than music in the style of the modern-day 'roma'.
The HCMC Symphony Orchestra (HBSO) will be conducted by its music director Tran Vuong Thach, a great admirer of the soloist. He was originally trained as a violinist himself.
The return of Stephane Tran Ngoc to the Saigon stage is a major event by any standards. Demand for tickets is expected to be considerable.
Admission prices are reasonable - from VND650,000 down to VND300,000, with a special price for students of VND80,000 on production of a valid student card. The concert begins at 8 p.m. SGT
Bradley Winterton