Despite some shaky moments, Vietnam's national tennis team beat Sri Lanka 3-0 in Group A of the Davis Cup Group III Asia-Oceania Zone in Singapore on Wednesday.
Tennis: Vietnam in tough group at Davis Cup 2019
Vietnamese tennis team to play Davis Cup for promotion, big bonus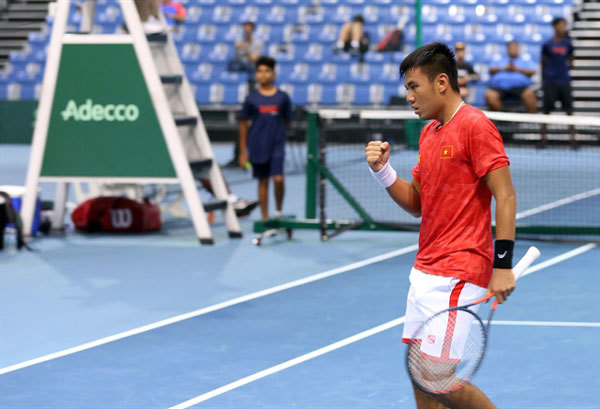 Vietnam's top tennis player Ly Hoang Nam. — VTF Photo
In the first match, Trinh Linh Giang easily beat Dineskanthan Thangarajah 2-0 (6-2, 6-3).
The second match looked sure to be a simple affair as Vietnam's top player Ly Hoang Nam, world rank 405, took on Sri Lanka's number one Harshna Godamanna, world rank 1822.
However, the 34-year-old Sri Lankan player tapped into his experience, beating Nam 6-2 in the first set. Godamanna took a 3-1 lead in the next set but Nam fought back to win 6-4 and level the score at 1-1.
The third set saw some truly nervous moments as Nam took a 3-0 lead but allowed Godamanna to level the score at 3-3. The two players couldn't find any separation, with the score rising to 6-6 and requiring a tie-break.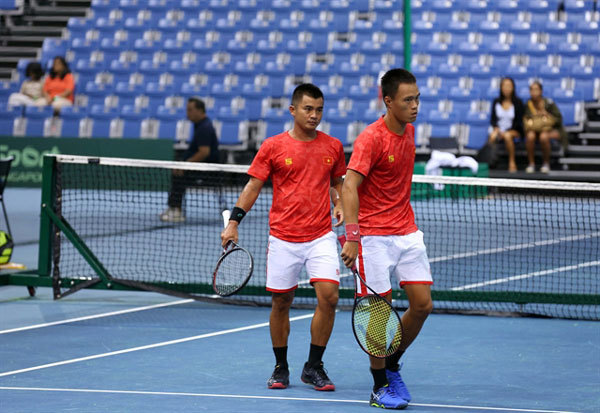 Vietnamese pair Pham Minh Tuan and Le Quoc Khanh. — VTF Photo
In the tie-break, the Tay Ninh Province–born Nam easily beat Godamanna 7-2 to win the match 2-1.
In the last men's doubles match, Pham Minh Tuan and Le Quoc Khanh dispatched their rivals in two sets (6-1, 6-2).
Vietnam's goal is to win Group A to gain a berth in Group II next year.
VNS