Hanoi-based indie singer and songwriter Vu, who has been dubbed by Billboard magazine as the "Prince of Vietnamese Indie Music", will perform onthe opening night of Vietnam's most prominent music event – the Monsoon Music Festival, on Friday.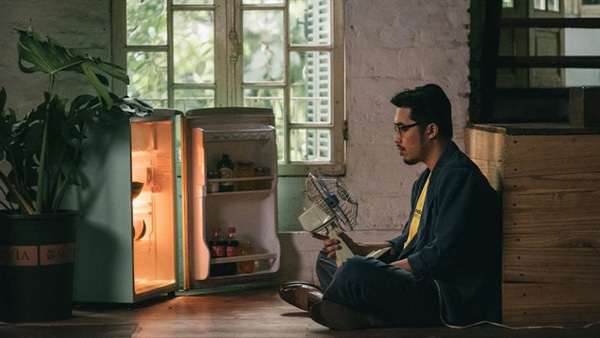 Vu seen in his latest music video Mùa Hè Của Em (Her Summer), which was released in July in collaboration with Warner Music Group, one of the world's largest music producers. Photo courtesy of Vu
Characterized by his acoustic music, Vu, whose real name is Thai Vu, started gaining attention on Soundcloud at the end of 2016 for several hits such as Đông Kiếm Em (Looking for You), Chuyện Những Người Yêu Xa (Stories of Long-Distance Relationship), and Mùa Mưa Ngâu Nằm Cạnh (Besides You in the Rain). He has gained a significant number of followers, especially young Vietnamese. His hit Lạ Lùng (Strange) has earned 67 million views on his Youtube channel.
In 2016, Vu won an award at the 2016 WeChoice Awards for Best Underground Artist. In 2017, tickets for his two-night concert Xin Phép (Được) Cô Đơn (Please Let Me Be Lonely) sold out within a few hours.
Vu went on a hiatus for a year and decided to come back in September 2018 with his Hành Tinh Song Song (A Parallel Universe) project, which included a single, a concert and a debut album, all named after the project. The project was a milestone in his career as he moved away from the pop acoustics that characterised all his early records and began composing and performing different music styles and genres.
His latest single Mùa Hè Của Em (Her Summer) was released in July in collaboration with Warner Music Group, one of the world's largest music producers. He is also the first Vietnamese artist to collaborate with Warner.
On Friday night, Vu will perform together with Skylines Beyond Our Reach – one of the most prominent indie music groups around today.
The night will also feature four-member Irish band Kodaline, electronic rock band ADOY from Seoul, and the experienced Danish-Lebanese singer-songwriter Mariyah.
The 24-year-old Thai singer-songwriter Phum Viphurit, who achieved international fame in 2018 for his single Lover Boy, will open the second night on Saturday.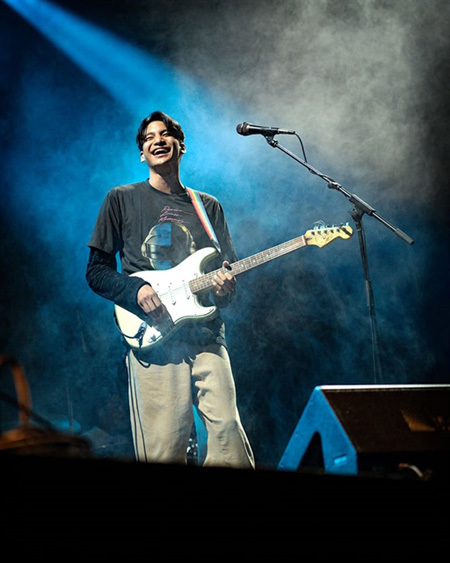 Thai singer-songwriter Phum Viphurit. Photo courtesy of Phum Viphurit Facebook

He will be supported by Lu.Tre.Chau – a band of famous and U-60 "veteran" artists, including MMF's founder Nguyen Quoc Trung (keyboard), Tran Thai Chau (vocals), Yvol Ênuôi (drums) and Truong Nam Phong (guitar).
Other highlights of the day will be a performance by Israeli music producer and singer Totemo, who will perform songs from her first full-length LP 'Everything Happens Only Once'.
The Saturday lineup also includes Xinh Xo – a Vietnamese-American electroacoustic/electronic composer and improviser, whose works aim to re-contextualise the essence of traditional instruments through spectral processing and interactive manipulation of the acoustic sound by computer. He also has a great interest in exploring the transformation of traditional music through the contemporary and experimental medium.
Saturday's repertoire will also present Lightcraft, a four-man group from Jakarta, Indonesia. Their trademark anthemic indie-rock sound and the sense of melodrama that can be heard from their lyrics have combined together to create a united symbol of diversity represented by the four different individuals that make up Lightcraft.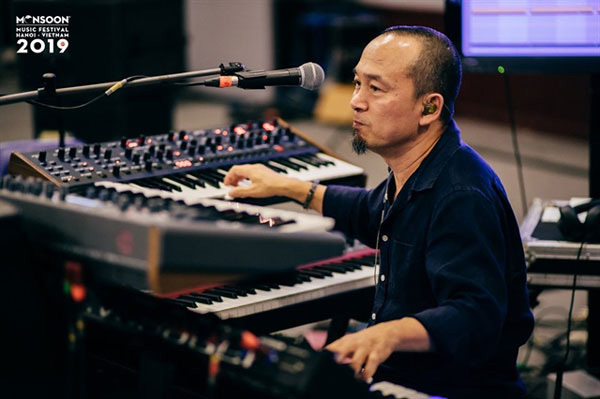 MMF's founder, composer Nguyen Quoc Trung. Trung is among members of Lu.Tre.Chau – a band of famous and U-60 veteran artists. Photo courtesy of MMF

The last day will present performances by four-member rock indie band Hyukoh from Seoul.
The American ambient musician and composer Robert Rich, who, over the past three decades, has pushed the boundaries of ambient
and electronic music, merging new technology with ethnic and electro-acoustic sources, linking old-school space music to gamelan and raga, cyclic minimalism, psychedelia and trance, will be among the artists performing.
Two other dynamic young artists – the Vietnamese-German Vinh Khuat, who has won many awards in Germany and doesn't hide his desire to combine Western music with traditional Vietnamese instruments, and Tien Tien – a hit singer and songwriter living in HCM City, will also be on stage.
To warm up the three-day main event, six concerts featuring Vietnamese artists as well as bands from Finland, Singapore and Japan were held last Saturday at Dong Kinh Nghia Thuc Square by Hoan Kiem Lake. Thousands of pedestrians, including many foreign tourists, enjoyed the street show which lasted for six hours.
For ticket information, please email ticket@monsoonfestival.vn or dial the hotline on 19001255. The MMF will take place on the vast grounds of the Imperial Citadel on Hoang Dieu Street, with a capacity of up to 10,000 people.
Debuting in 2013, the festival has become a cultural "phenomenon" in Hanoi. Every season, the event presents a line-up of international singers and bands from around the world. Grammy-winning soul singer Joss Stone, the best-selling string quartet Bond, and the world-famous rock band Scorpions are among the artists to have performed at MMF. The festival won the "Vietnamese Grammy" Devotion Award for Music Show/Festival of the Year in 2015.

Irish alternative rock band Kodaline will debut in Hanoi at the Monsoon Music Festival on November 1.

The Monsoon Music Festival 2019, Vietnam's largest music event, is scheduled to be held at the Thang Long Royal Citadel in Hanoi on November 1-9, featuring a lineup of Vietnamese and international artists.
VNS