Hanoi-based teacher Pham Ha loves cooking, garnishing her dishes and posting photos on social media. For her, a smartphone is the ideal device to share her passion and make friends with others who share the same interest.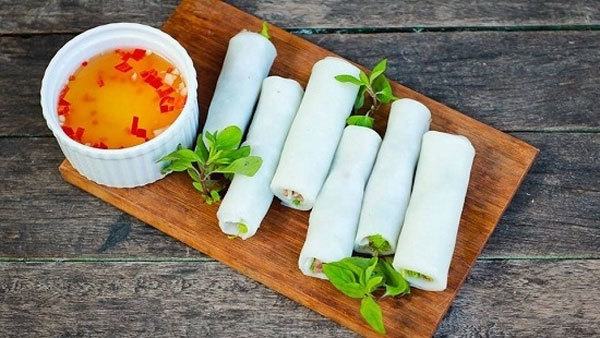 Illustrative image -- File photo
Groups and forums for cooking lovers have been mushrooming on social networks in Vietnam in recent years.
Eating with a smartphone is a new trend for Vietnamese women. It influences Vietnamese kitchens and people's dining habits in both positive and negative ways.
For some women, the closer they get to their smartphones, the further they keep away from their kitchens.
Beautiful, well-furnished kitchens are left unused because the owners can order food easily thanks to various apps and websites.
The development of Industry 4.0 has freed women from housework. They can choose to order ready-to-eat food delivered right to their doorsteps, or ingredients and ready to cook meals.
Thanks to these services, it takes only 30 minutes to prepare a 3-4 course meal for a family.
Traditionally, Vietnamese women still try to work while caring for their families, so it can't be denied that technology and the online market have helped women save time and effort.
However, the disadvantages of this convenience include bad quality food, and no chance for children to learn how to cook.
Women like Ha have found social networks an effective way to improve their cooking skills.
She has joined groups on Facebook such as Hội Nấu Ăn Vì Đam Mê (Group of Those Who Are Passionate for Cooking) with 700,000 members, Học Nấu Ăn Ngon (Learning to Cook Well) with 800,000 members and Yêu Bếp (Loving Kitchen) with 300,000 members.
These groups are crowded and hit with hundreds of posts per day. The members share their own recipes and experiences, and review of culinary equipment and how to decorate their dishes.
"I love decorating my dishes and taking photos of the delicacies," said Ha. "When the food is ready on the table, my parents often ask me if they can eat it or not. They are patient and wait for me while I take the photos."
"When I joined the groups, I felt so happy to have a place to show off the photos. It's lovely to share them with other members who have the same hobby."
Ha admitted that she had learned much from other members, both women and men.
"It's exciting and amazing to see men who are very good at cooking and decorating. They are adorable and inspirational for me," she said.
Pham Thanh Phuong, who works in the food industry, said social networks nowadays influence all sides of life, including housework. The fact is that young girls are coddled and know very little about cooking, so when they get married, they learn a lot from experienced women thanks to the forums and groups on Facebook.
"It's no doubt that the stories posted on social networks are inspiring and get more women involved in cooking, not for the food only, but also for the passion and enthusiasm," said Phuong.
"Though women are busy, they learn to do their best. Apart from cooking well, they also present their food as works of art. Many members discover amazing skills and aesthetic sense when they learn from others."
Phuong has also joined various groups and shares her experiences of selecting fresh, safe and nutritious ingredients such as organic vegetables, fruits and seafood.
"I believe that good ingredients play a decisive role in making the perfect dish. A tasty dish cooked well and presented beautifully will help families stick together."
Phan Anh (nicknamed Esheep) is a famous artist, food blogger, cookbook author and winner of cooking contests. Now, she's the administrator and moderator of several gastronomic groups such as Esheep Kitchen, Esheep Kitchen Studio and Esheep Kitchen Family.
"The kitchen world is wonderful for me. I love the feeling when I make a delicacy with full focus. Then I take photos and enjoy sharing that feeling with others," Anh said.
Anh also spreads the importance of a positive lifestyle.
"I want to show people that those little things made from the heart also have the power of big things," she said.
"My mother inspired and motivated me. She's successful at work and with the family. No matter how busy she is, she still makes everything well when she comes home. It's impressive for me when she cooks three or four delicious and beautiful dishes just from pork."
Anh has committed to spreading positive energy among women. Social networks help her to do this.
"Cooking is an art and when you cook, you are an artist," she said. VNS
Minh Thu

Fishin' for something to fill your stomach? Vietnamese grilled fish may be right up your river! With a side of shrimp paste and rice noodles, this meal makes even February feel like summer.  

"Hard to resist" is what Theign Yie Phan, a head chef, describes Vietnamese "banh mi" (sandwich), in an article entitled "Story of the banh mi: Vietnam's super sandwich that took on the world" run in the South China Morning Post.