Consocia Arts and Crafts Workshops in Hanoi will organize a series of workshops on upcycling old clothes every Saturday, from February 8 until mid-July.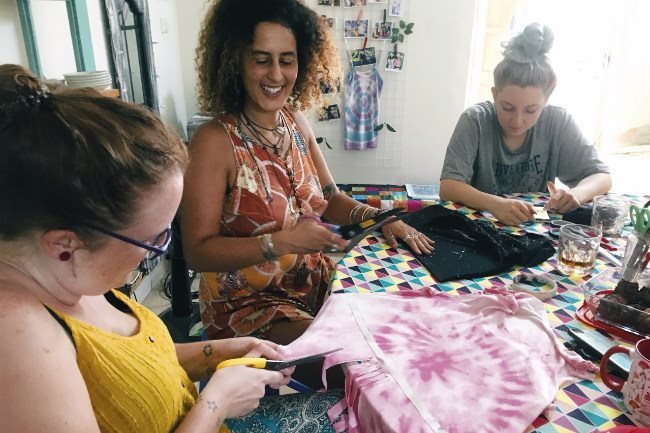 People attend an upcycling workshop held by Consocia - PHOTO: COURTESY OF ORGANIZER
Especially designed for people who love D.I.Y colorful clothes and upcycling, the workshops enable participants to present their creativity and upcycle old garments and clothes into something new through tie-dye and creative cutting.
Participants can bring their old items such as T-shirts, bags and shoes to give them a new look. The organizers also have new T-shirts with different sizes, canvas tote bags, and pencil cases for people who would like to make tie-dye gifts for friends, family or themselves.
Giang Jolie will introduce some tie-dye techniques while Miriam Mamlouk will help participants with some simple yet fun ways to cut and make old clothes a little more exciting. SGT