Head coach Park Hang Seo of Vietnam's national football squad wants to have more time training his players before the World Cup second qualifying round, but his request will be difficult to meet.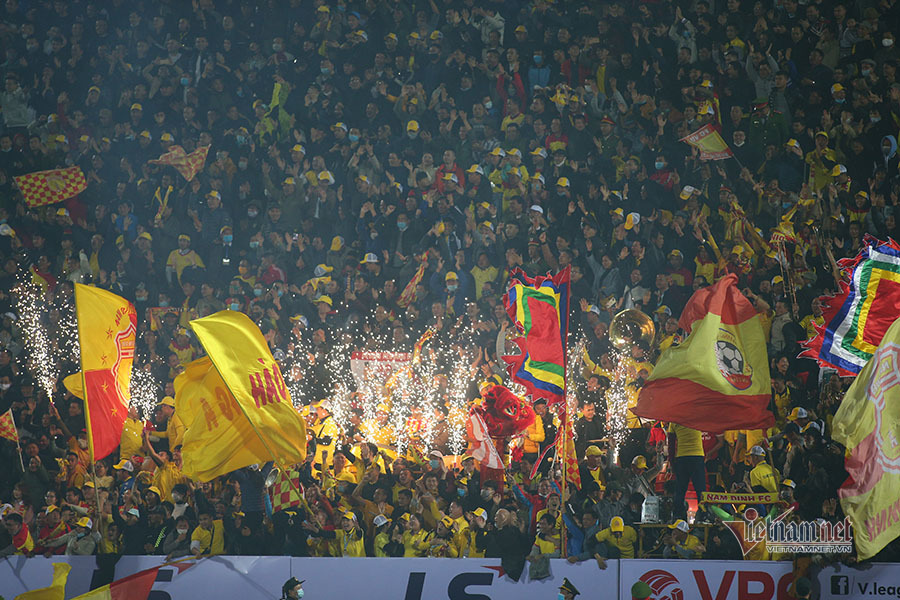 V-League is schedule to resume in March.
In order to best serve the Vietnamese team to play the World Cup 2022 qualifier, the Vietnam Football Federation has set two options for the return of V-League 2021 after a break due to Covid-19 pandemic.
Option 1: V-League will resume on March 13 and close on September 19.
Option 2: The tournament will kick off on March 19 and end on September 19.
Phase 1 of V-League 2021 is scheduled to temporarily cease on May 22 for players of the national squad to group up to prepare for the World Cup 2022 qualifiers. Thus, coach Park Hang Seo will have one week to train his team before going to the United Arab Emirates or Thailand (the Asian Football Confederation - AFC will decide on March 15).
Chairman of Vietnam Professional Football (VPF) Tran Anh Tu said that the two plans are being carefully considered to create the best conditions for the national team.
"VPF and VFF have agreed that this year V-League schedule must create the best conditions for football clubs to compete at continental tournaments, especially for the Vietnam national and U23 Vietnam teams. However, it is difficult to shorten the time V-League because it is too stressful for players," Tu said.
The new wave of Covid-19 has strongly affected Vietnam's football. The time for both V-League tournament and the national team's gathering has reduced.
V-League participants will have only 3-4 days off between games, instead of one week as the first 2 rounds. Before the national team is summoned, 10 rounds of V-League will be held to enable coach Park Hang Seo to recruit the best players.
Coach Park Hang Seo has proposed summoning the national team for two times, totaling arund three weeks, instead of only one as schedule. But because of the current situation, the Korean coach's proposal may not be accepted.
According to the schedule, Vietnam will face Indonesia on June 7, Malaysia on June 11 and the United Arab Emirates on June 15.
After leaving quarantine center and testing negative for Covid-19, Coach Park Hang Seo is under self-quarantine at home. According to VFF, the coach will officially return to work on March 3.
Regarding Park's employment contract, VFF said that both sides are very satisfied with each other's conditions. Two months before the contract ends (February 1, 2022), they will have to discuss a new one, if from now until that day both parties have no problems with each other.
Huy Phong
The employment contract signed between the head coach of the Vietnamese national football team Park Hang and VFF has a special clause that prolongs the cooperation between the Korean coach with Vietnamese football.