The National Youth Wrestling Championships began yesterday in Tuyen Quang Province.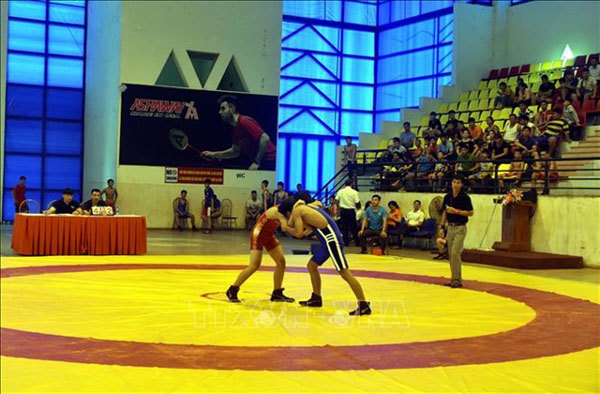 Athletes compete on the opening day of the National Youth Wrestling Championships. — VNA/VNS Photo
More than 350 athletes from 21 cities and provinces are competing in the Greco-Roman and freestyle disciplines in the 14-15 and 16-17 age groups for boys and girls.
Speaking at the opening ceremony, Lê Thanh Sơn, deputy director of the provincial Culture, Sports and Tourism Department, said the tournament aimed to develop the sport which was a strong point for the country at international and regional events.
Sơn hoped that talented athletes would show off their skills and be called up for the national team.
The championships will close on June 12.
VNS