Duong Yen Nhung, Vietnam's representative at Miss Tourism Queen Worldwide 2019, has clinched a Top 5 finish in the national costume segment of the ongoing pageant in the Philippines.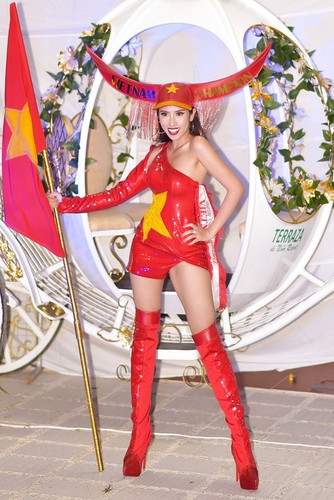 Vietnamese entrant Yen Nhung dresses in an outfit by designer Dang Lam as she competes in the national costume segment. Her outfits follows a football theme, showcasing the passion that Vietnamese fans have when supporting the national team.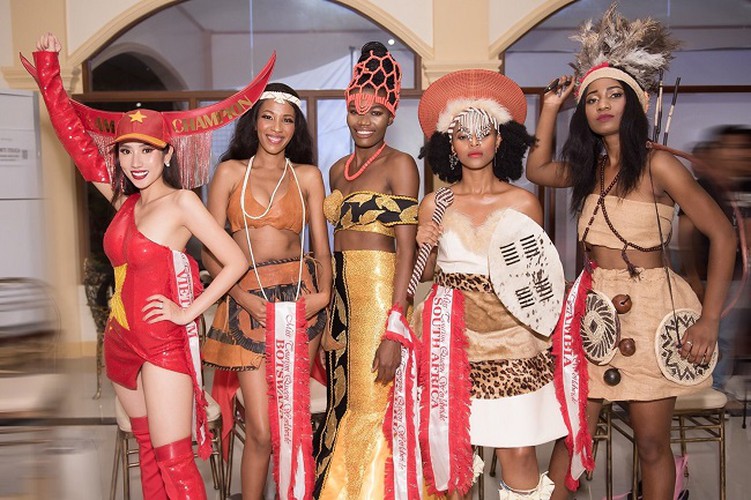 The beauty from the Republic of Korea wins the national costume segment, whilst the representative from Mexico, Morocco, Poland, and Vietnam make up the remaining Top 5 places, respectively.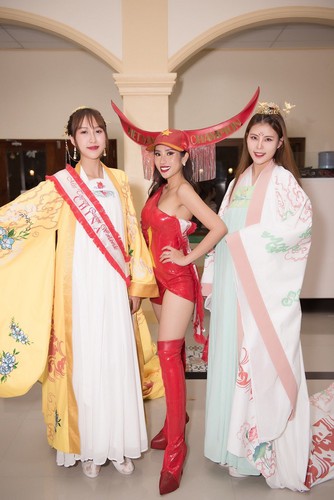 Previously, Yen Nhung made the Top 5 during the evening gown segment, whilst also clinching the second runner-up spot in the talent segment of the ongoing competition in the Philippines.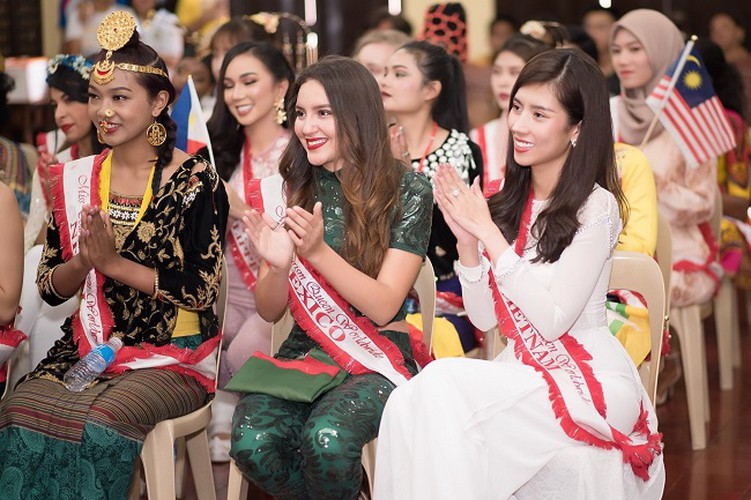 The Vietnamese girl will join 29 other contestants in taking part in the swimsuit segment in Manila on October 25. The grand final of this year's pageant is set to get underway on October 27 in the Philippines. During last year's event, Vietnamese representative Huynh Vy won the Miss Tourism Queen Worldwide 2018 crown, whilst also enjoying success in the sub-category for best introduction clip.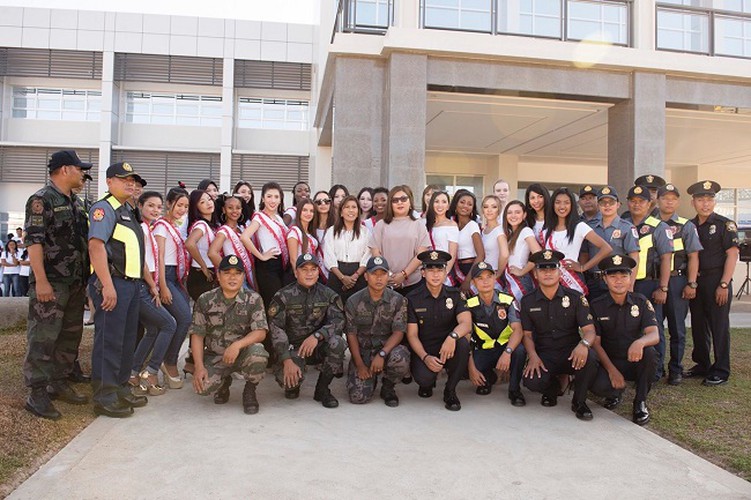 Yen Nhung is a native of Nha Trang city and is a graduate from the Vietnam Aviation Academy. She stands at 1.70 metres tall with measurements of 87-60-90. She is currently employed as a fashion designer.
VOV