The country's most influential names shaping the future of entertainment and the performing arts have been named in the "30 Under 30" list recently released by Forbes Vietnam magazine.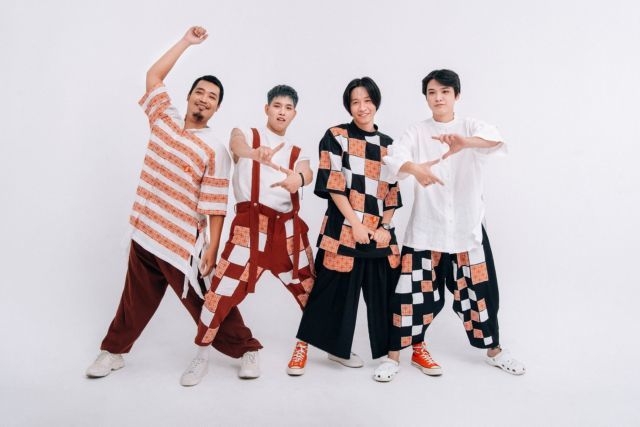 Ngọt Indie Band. — Photo Ngọt Facebook
The young movers and shakers include indie band Ngọt, ballerina Nguyễn Thu Huệ and fashionista and trend-setter Bùi Thái Bảo Châu.
This year's list, besides young entrepreneurs and founders of start-ups that have gained notable success, also features outstanding individuals in the fields of arts, entertainment and sports.
"Appearing in the list are faces that have created opportunities for their own personal growth based on internet platforms such as directors, fashionistas or beauty vloggers, or the youth who have pursued their own path like the art of flower arrangement," said Võ Quốc Khánh, the secretary of the editorial office of the magazine.
Their names and work will dominate the lives of young Vietnamese across the country for many years to come. Those named have had a positive influence and actively contributed to the fields of arts and entertainment in Việt Nam in recent years.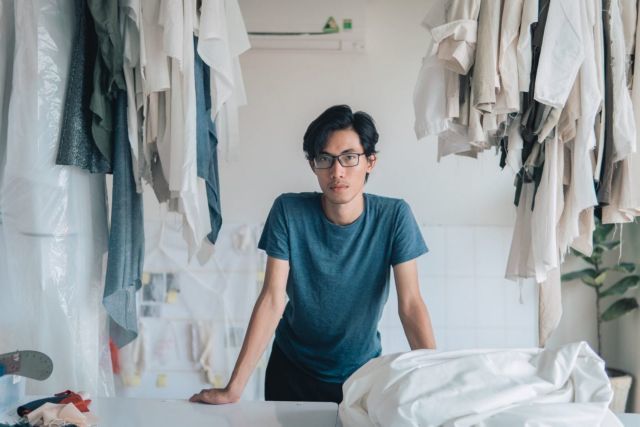 Trần Minh Đạo (Tom) , 30, founder and creative director of Vietnamese Fashion Label Môi Điên. — Photo vietcetera.com
But still, the Forbes list missed out some other phenomenal faces.
Some other influential vloggers, like the 1977Vlog team comprising twin brothers Nguyễn Việt Anh and Nguyễn Trung Anh, 27, and their cousin Nguyễn Văn Tân, filmed their own black and white clips in the style of Vietnamese cinema in the 1950s and 1960s. 
Their first clip reached 8.3 million views after two months, a huge jump from their initial expectation of between 20,000-30,000 views.
Founded on August 30, 2019, the team posted their clips on Facebook, but do not have their own YouTube channel.
After posting two video clips, 1977Vlog has received a Silver Button from YouTube for gaining more than 400,000 subscribers after two months.
In mid-November 2019, after releasing only four clips, 1977Vlog received the Gold Button. 
Contents of the video clips were inspired by famous characters and storyline from Vietnamese classic literature.
Filmed by an ipad with overworked batteries, so they had to stop between the videotaping. All the scenes include two charaters and one cameraman, because they could not set their ipad on a tripod, with no other filming supporting appliances. 
Critical of social evils, the videos have become trend setters not only among the youth, but also those who uses the internet or social media often.
All the shortcomings of the black and white television era have become catchy in the videos. The most compelling of these video clips are their creative use of language, costumes of the old times and their unexpected creativity that combines folkloric jargon, classic literature in a contemporary setting. 
They have produced only six clips so far and spent between VNĐ200,000 (US$8) to VNĐ400,000 ($17) on costumes. VNS
Young artists named in Forbes Việt Nam's 30 Under 30 of 2020:
Art – Creativity
1. Lê An (An Lê) – Photographer, 30
2. Đỗ Hải Anh – Dancer, choreographer, creative director, educator, 29
3. Trần Minh Đạo (Tom Trandt) – Founder and creative director of Vietnamese fashion label Môi Điên, 30
4. Hà Minh Khôi – Flower arranging artist, 29
5. Nguyễn Bảo Trung (Trung Bảo) – Beatboxer and visual artist, 23
6. Ninh Đức Hoàng Long – Opera singer, 29
7. Nguyễn Thu Huệ – Ballerina, 28
Entertainment
1. Nguyễn Tuấn Anh – Musical director, 27
2. Bùi Thái Bảo Châu – Fashionista, 23
3. Ngọt – Music Band including Phan Việt Hoàng, 29; Vũ Đình Trọng Thắng, 25; Nguyễn Chí Hùng, 23; and Nguyễn Hùng Nam Anh, 25 - VNS

Forbes Vietnam has announced the "30 Under 30" list in 2020 which featured the most influential faces in the field of business and start-ups, social enterprises, arts and creative industries, entertainment, education and science.