The 10 best dances have been honoured at the annual Contest for Young Talented Choreographers 2019 hosted by the Việt Nam Dancing Artists' Association and culture ministry's Performing Arts Department.
Youth Theatre to host Hanoi Dance Fest 2019
Young choreographers to compete at contest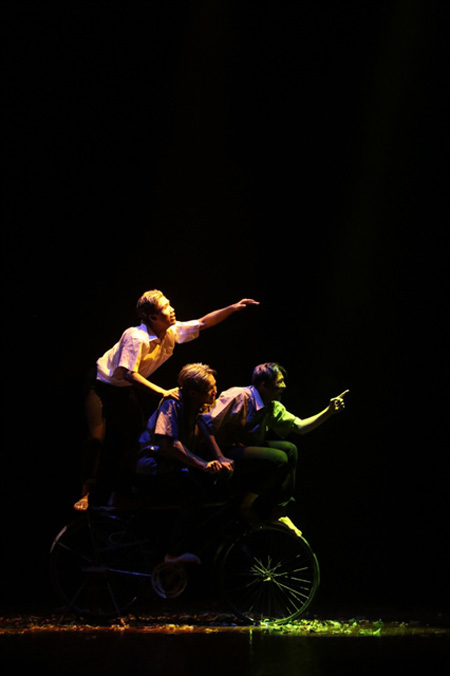 Artists perform in Cuội Già (Moon Boy) dance by choreographer Nguyen Hai Truong, which won the first prize at the contest.
The jury gave one first prize to Cuội Già (Moon Boy) by Nguyen Hai Truong from Viet Nam Dance Academy, two second prizes, three third and four consolation prizes.
Other awards included Prize for Potential Young Choreographer, Prize for Creative Young Choreographer in Using Regional Culture Language; Prize for Youngest Choreographer and Prize for Creative Using of Dancing Language.
The contest, which has been held every year since 2013, this year took place between July 6 and 16, with two rounds.
The qualifying round took place in Hanoi and HCM City on July 6, which gathered 38 dances by 26 young choreographers from across Vietnam.
The jury chose 13 contestants to enter the final on July 14 and 15 at Au Co Art Centre in Hanoi.
"Through the entries, the jury judged that young choreographers have made certain innovations and discoveries with fresh creations in their works," remarked People's Artist Le Ngoc Cuong, chairman of the contest's jury council.
"Their creativeness is expressed from the way they exploited the content and topics to building the dances' formats, then transforming ideas to dancing language.
"The entries have smoothly combined modern dance and traditional dance, bringing the dances a fresh breath and rhythms suitable to modern life," Cuong said.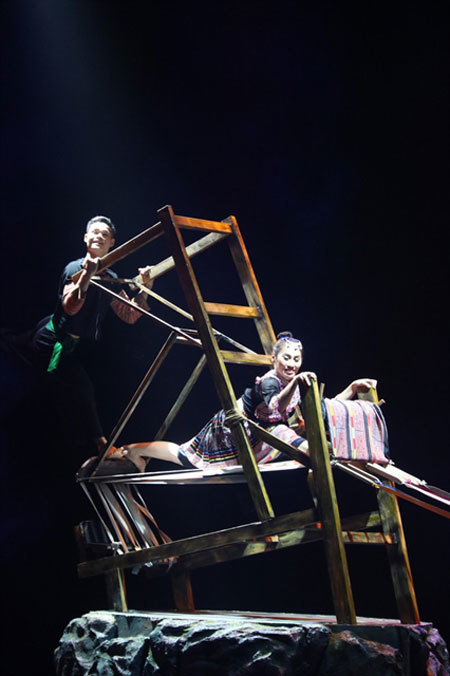 Artists perform in Dệt sợi tình (Weaving Love) dance by choreographer Do Duy Duc.
"Though the contest aims to seek for young talented choreographers, it does not only find out distinguished young names but also create a chance for young professional choreographers to exchange to push up Vietnam's dancing art," Cuong added.
The jury included People's artists Le Ngoc Cuong, Nguyen Huu Tu, Lu Kieu Le; Meritorious Artist Tran Ly Ly and artist Nguyen Ngoc Anh.
Each contestant submitted two works, which reflected diversified facets of society from ideology, to topics and ways of expression.
VNS