Tran Hoang Ai Nhi, the Vietnamese representative at Miss Intercontinental 2021, failed to progress to the Top 20 finalists during the grand final held on October 29 in Egypt.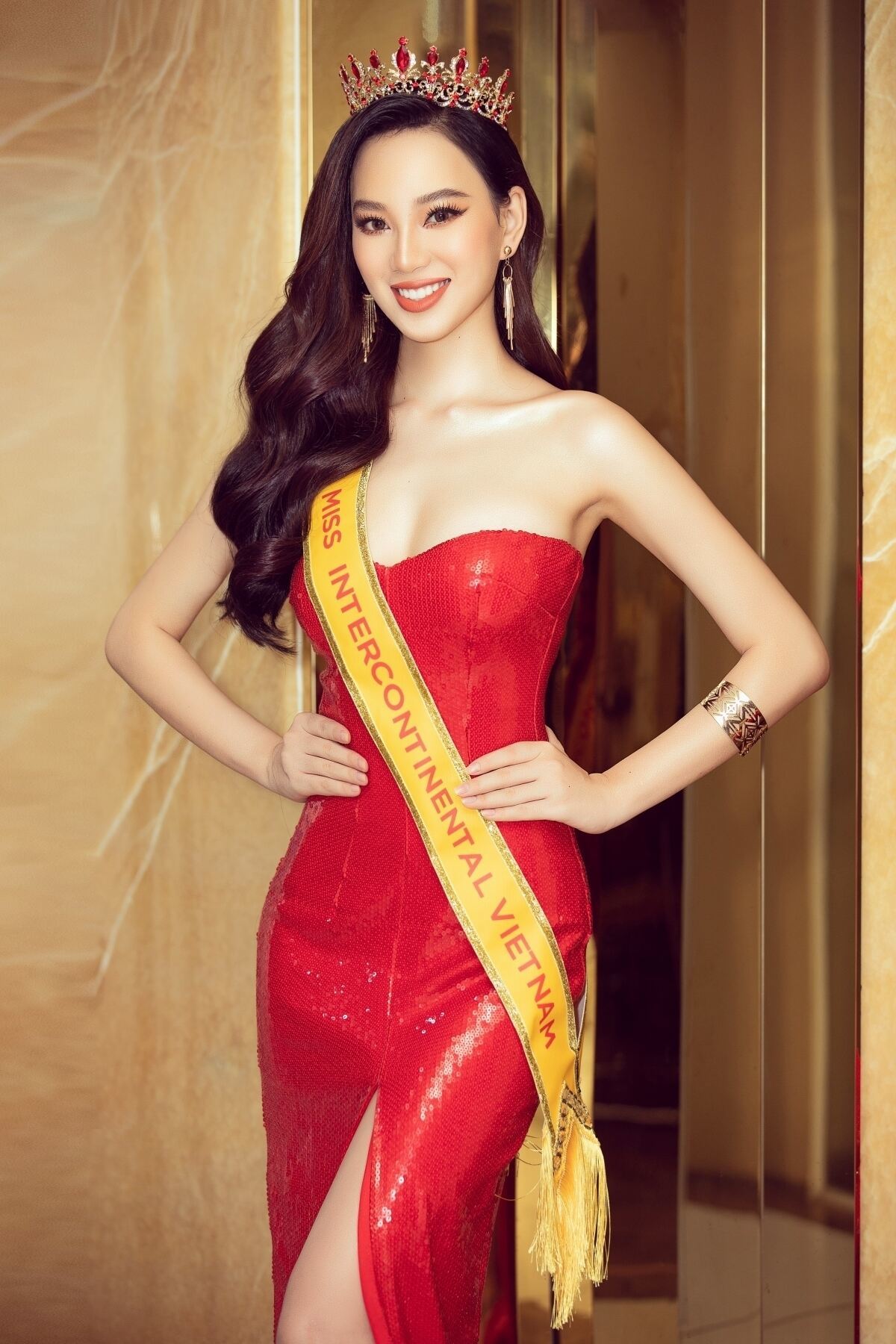 Ai Nhi represents Vietnam at Miss Intercontinental 2021
This comes after global beauty website Missosology had placed her 16th in its predictions for Miss Intercontinental 2021.
23-year-old Ai Nhi is currently a model residing in Ho Chi Minh City, with the Dak Lak-born girl standing at a height of 1.71 metres tall and measures 86-60-90.
She has previously acquired some experience in beauty contests, securing a top 10 position in the Miss World Vietnam pageant back in 2019, and finishing among the top 22 of Miss Vietnam 2020.
The Miss Intercontinental 2021's final night took place on October 29 in Egypt, with the crown being awarded to Cinderella Faye Obeñita of the Philippines.
The winner stands at 1.70 metres tall, measures 84-60-86 cm, and graduated from tourism management faculty.
The first, second, third, fourth, and fifth runners-up spots went to Paulina Uceda of Mexico, Romy Simpkins of the UK, Kelly-Mary Anette of Seychelles, Maria Paula Castillo of Canada, and Maria Paula Castillo of Colombia.
Source: VOV

The two outfits Thuy Tien will wear have been produced by designer Tin Thai, with the first piece being a bodysuit which features both an impressive and modern style.