Vietnamese archer Do Thi Anh Nguyet finished 49th among a total of 64 competitors in her debut on July 23, the first day of the Tokyo 2020 Olympics in Japan.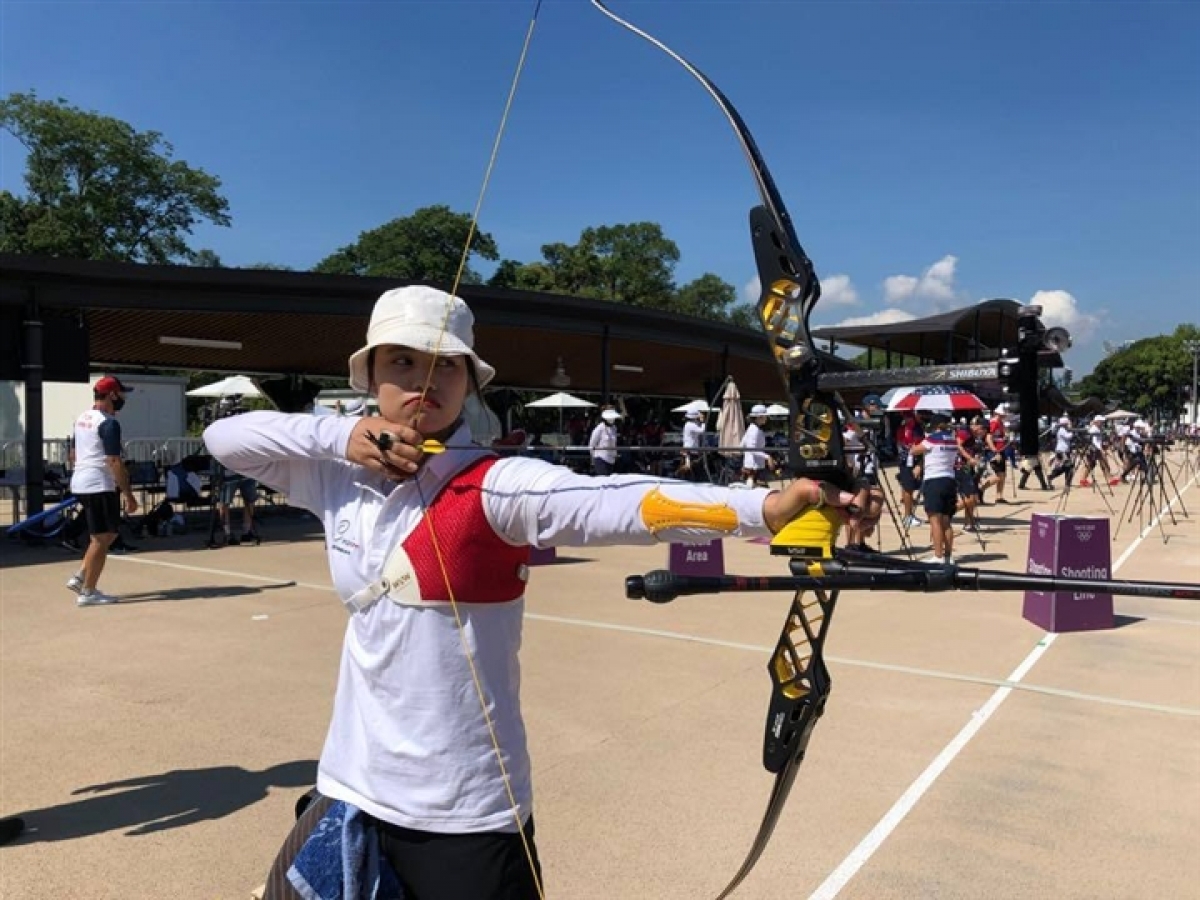 The youngest member of the Vietnamese Olympic team hit the 10-ring circle 18 times, with three arrows shot into the target butt. However, she failed in her final attempt and ultimately finished in 49th position, scoring 628 points.
This year marks the first time that the 20-year-old archer has competed in the Olympics, and this is her best achievement she has recorded in recent times.
Organisers will name the athletes in the next round of 32 based on their results on July 23.
Currently, All three athletes from the Republic of Korea, An San, Jang Min-hee, and Kang Chae-young are leading the women's archery, scoring 680, 677, and  675 points, respectively.
Elsewhere, local athlete Nguyen Hoang Phi Vu is due to compete in the men's archery alongside 63 other international athletes at midday.
If Phi Vu and Anh Nguyet are among the leading 16 out of 29 couples, the pair will then progress into the quarter final on July 24.
The Tokyo 2020 Olympics is scheduled to run between July 23 and August 8 in Japan. Vietnam has sent 18 athletes to compete in 11 different sports.
During the Rio 2016 Olympics in Brazil, Vietnam secured one gold and one silver medal for the first time in its history.
Source: VOV